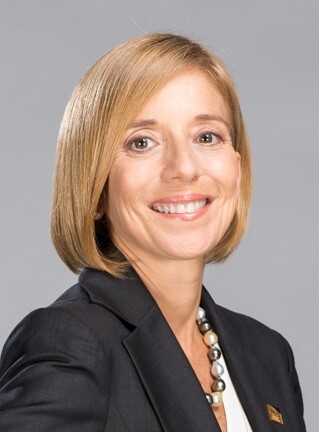 Washington, D.C. –AARP today welcomed Annette Franqui to its Board of Directors.

The all-volunteer, 21-member Board of Directors is the governing body of AARP. Some of the major responsibilities of AARP Directors are to approve the budget and monitor AARP finances, determine the Association's state and national legislative policy agenda, and set policy that guides the association's strategic plans and activities.

"I am honored to serve on AARP's Board of Directors." Franqui said. "It is an organization committed to service, inspiring social change and ensuring that people of all backgrounds age with dignity and respect. I look forward to serving AARP members and the broader 50+ population."

Franqui,of Miami, Florida, is a Founding Partner of Forrestal Capital, a company providing wealth management and direct equity investment advice to a select number of families in Latin America. A native of Puerto Rico, she is a senior financial services executive with prior CFO experience as well as 15 years on Wall Street with JP Morgan and Goldman Sachs. Franqui serves on the boards of several early stage private companies as well as Arcos Dorados, a NYSE listed company that is the largest operator of McDonald's restaurants in Latin America and the Caribbean and its largest franchisee, in terms of systemwide sales and number of restaurants. Franqui has a Bachelor in Economics from the Wharton School of the University of Pennsylvania and an MBA from Stanford University's Graduate School of Business.

AARP received a large number of applicants to become a board member from AARP members all over the country in response to a call for applications. Applications were solicited online and an independent review committee evaluated the submissions and sent its recommendations to the then-current board for approval.