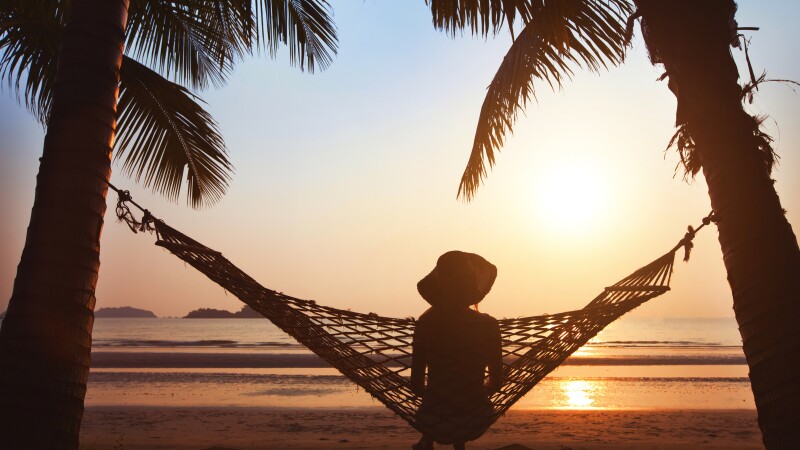 With a new year comes a fresh start and another 365 days to make it all count. Many people approach the new year ambitious and eager to get started on their goals. "This year I'm going to get in the gym," "This year I'm going to do a better job at saving money," and "This year I'm going to quit smoking" are among a few of the most common new year's resolutions.

The New Year is seen by many as an opportunity to reevaluate themselves and move forth with intentional purpose. Setting new year's resolutions allows people to achieve success strategically. However, sticking to these goals throughout the year and consistently maintaining them is the real challenge and the root of success.

Most Americans kick off January with a list of goals, but few successfully keep their resolutions. Statistics show that nearly half of all people expect to fail before February, and 1 in 4 will quit within one week of setting a new goal or resolution.

AARP has tips to help you focus on sticking to your goals in 2023. The key to following through any goal is creating realistic and small changes that can be easily incorporated into your daily routine. With a few adjustments to your approach, these small changes can have big impacts on your life.

Here are a few tips for setting goals and following through to see results:

1. Set S.M.A.R.T goals

It is easier to succeed when your goals are clearly defined. Additionally, many people set goals that are so far fetched with the expectation to have a complete lifestyle change overnight. Unfortunately, that is not how goals work. To see progress, your goals must be attainable. The best way to do this is by setting S.M.A.R.T goals.

S.M.A.R.T stands for Specific, Measurable, Attainable, Realistic, and Timely. This approach allows one to turn goals into concrete plans to make them happen. Using this method, it increases the chances of sticking to your goals.

2. Start small and be patient

It takes time to rebuild or start new habits, so it is important to start small with your goals. For example, instead of setting a goal to run a 5K, start by aiming to run for 10 minutes a day and increase when ready. This will break down the goal and make it easier to achieve. Also, understand that you must be persistent and patient while working to reach your goals.

3. Write them down

Writing down your goals makes them more tangible. There is power in writing things down, as it is the key to effectiveness. This will allow you to free the thoughts from your mind and better organize your plan to get where you want to be.

4. Tell your friends and family

Sharing your goals creates accountability and inspires others. Consider sharing your goals with those around you. Family and friends can be the best motivators and encouragers to keep you going. You may even have a friend that will join you in working together towards specific goals.

5. Reward yourself

Celebrate your success, celebrate small achievements, celebrate progress. For example, if your goal is to work out more, reward yourself for a month of consistency in the gym. If you rearward yourself while reaching your goals, this will incentivize you to keep going.

Follow these tips to start your resolutions off right, a growth mindset and a specific plan is the secret to achieving it all. 2023 will be your year!

If you're interested in volunteering with AARP this year, check out opportunities at aarp.org/flvolunteer.