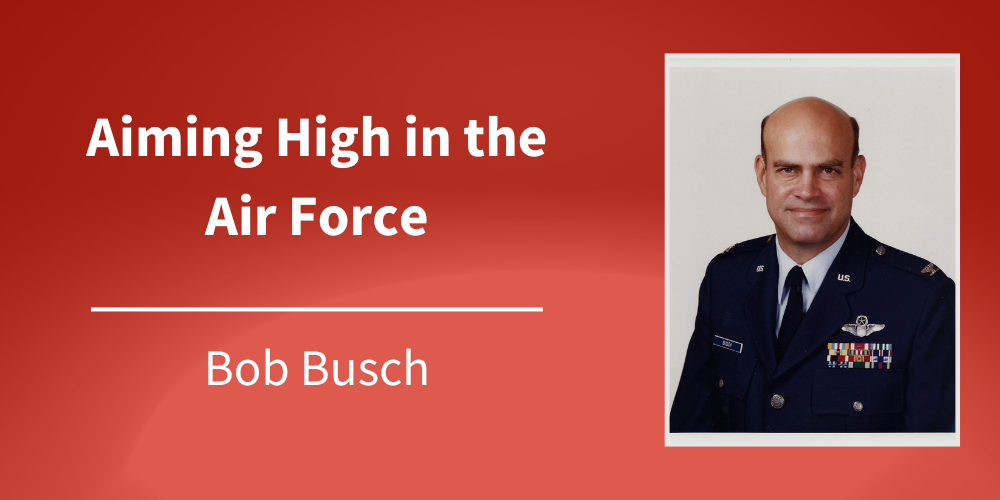 TAMPA, Florida- Americans honor military veterans for their service, sacrifice, and commitment. I am truly honored that I had the opportunity to speak with Bob Busch, who served as an Air Force pilot for 26 years retiring as a full colonel. Bob highlighted three reasons why he enjoyed his military career: it provided him with the opportunity to serve his country, further his education and travel the world.

On Veterans Day, Bob shared that he often thinks about his parents and their lives in the military. Bob's mother served in the Navy, and father in the Air Force as a B52 pilot, which inspired him to follow the same path.

Bob's time in service allowed him to earn an MBA, a master's degree, and advanced language studies in Russian. His travels took him from Michigan, Alabama, Ohio, and California to Guam and Germany. Bob's Russian training was prep for service at the US Embassy Moscow as a diplomat. While living in Germany, Bob crossed the Glienicke Bridge for work, also known as the "Bridge of Spies," connecting West Berlin and the Soviet-controlled East Berlin. He shared that one of his best life experiences occurred on Nov. 9, 1989, when he joined in the celebration, being lifted up and cheered alongside others, marking the occasion of the Berlin Wall's historic collapse.

In his retirement, Bob continues to serve, but now as a volunteer with several Tampa Bay organizations. He provides free tax assistance as an AARP Tax-Aide counselor and safe driving education as an AARP Smart Driver instructor. In addition to being a Disrupt Aging Classroom facilitator, Bob also leads AARP Florida's Speakers Bureau statewide, offering training and mentorship to new volunteers and presenting to groups both in-person and virtually on issues relevant to the 50+ including Social Security, fraud prevention, financial resilience, and more. He also serves as a community educator for the Alzheimer's Association and OLLI, the Osher Lifelong Learning Institute. In his "free" time, Bob spends time visiting memory care units and assisted living facilities where his wife plays the harp for residents.

When asked what he would say to other veterans, Bob stated that he would encourage them to share their experiences with their family, friends, and other young people to instill how important a military commitment is to make, the attention to detail that is taught, the ability to listen well, take commands and develop new skills.