Feb. 1 marks the start of Black History Month. AARP encourages everyone to celebrate Black History Month by participating in activities that teach us about the resilience and power of the black community and help us gain a better appreciation of the culture.

In efforts to support this mission, on Jan. 25, 2023, AARP Florida supported an event in partnership with Opening Nights at Florida State University, FSU College of English, and Word of South – A Festival of Literature and Music, highlighting Colson Whitehead's book, "The Nickel Boys." The event included a panel with North Florida community leaders Dr. Reginald K. Ellis, Professor Ravi Howard, and Pastor Derek Steele. The event was hosted in Florida State University's Dodd Hall. The panel was moderated by Dr. Maxine Montgomery, Robert Lawton Distinguished Professor of English.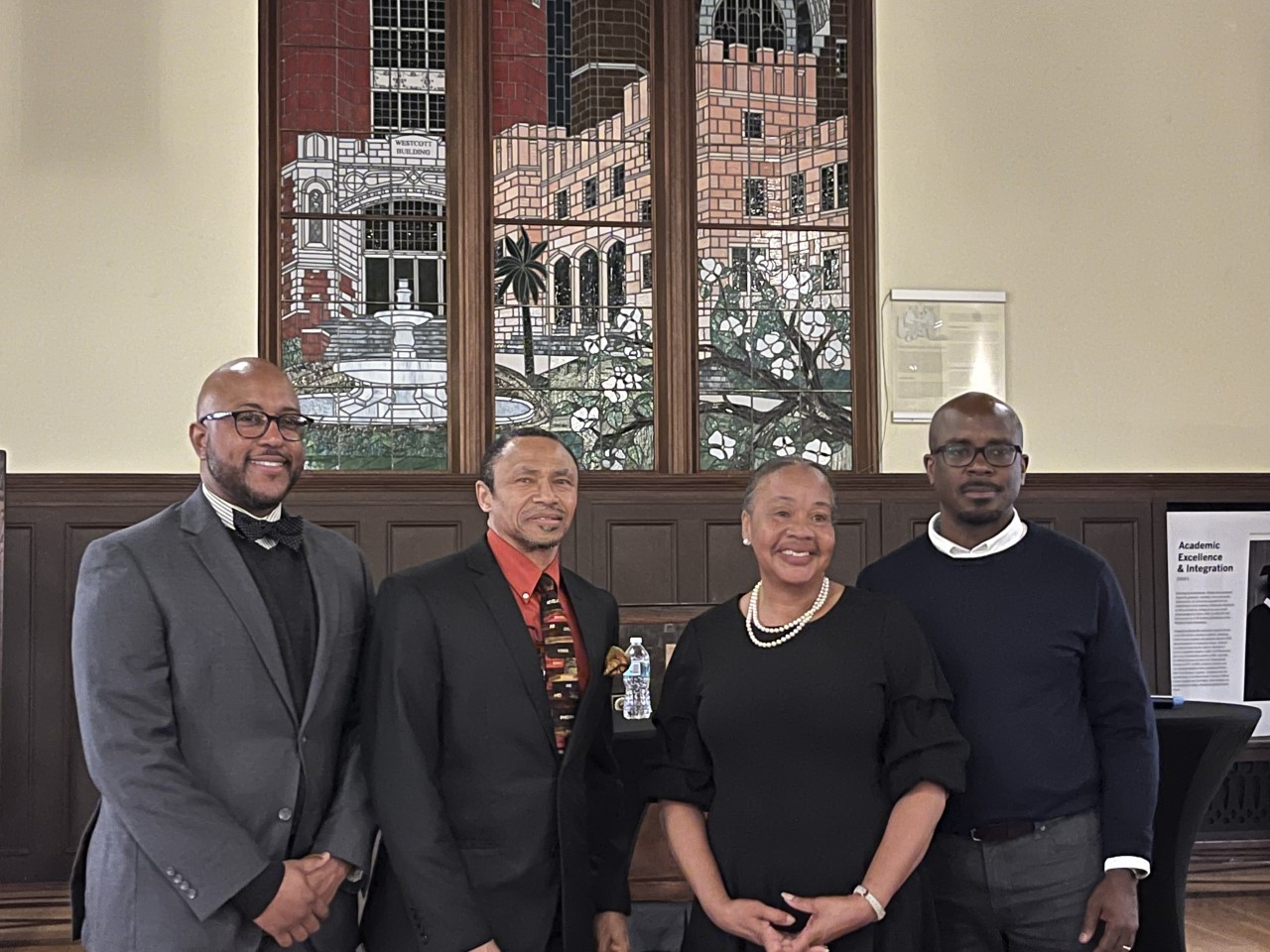 "The Nickel Boys," is a 2019 fictionalized novel based on the historic true story of Dozier School for Boys. Located in the Florida Panhandle, the now-closed juvenile reform school was later found to be a place of abuse and injustice to its students. Boys who attended the school were beaten and sexually abused. The school remained open for 111 years before an investigation recorded numerous unmarked graves for unrecorded deaths. The book shares stories of emotional and physical abuse to the late 20th century.

Whitehead's book was mentioned as one of former president Barak Obama's favorite books of 2019. The book also won the 2020 Pulitzer Prize for Fiction, as judges called the novel "a spare and devastating exploration of abuse at a reform school in Jim Crow-era Florida that is ultimately a powerful tale of human perseverance, dignity, and redemption."

With the story and history taking place in the Florida Panhandle, Tallahassee was the perfect place to come together, commemorate this book, and encourage others to add it to their reading list for Black History Month.

"The Nickel Boys" is educational, inspiring, and said to take you on an emotional roller-coaster. During the event, panelists were asked a series of questions on the book, their thoughts, and its relevance to today's society.

Steele, a Tallahassee native, recalls how reading the book personified real-life events and encourages others to read it for the betterment of our future.

"The book took me through Macomb Street and Brevard Street in my hometown. I was born into integration itself; I remember just trying to be human and that's what the book brought to life," Steele said. "I would encourage everyone to read this book, it challenges us to keep our eyes open, be aware, and have organizations to hold accountable every aspect of our lives to make sure nothing like this ever happens again and make sure good will win."

Similarly, Ellis stands firm in the belief that the knowledge learned in this book is the key to the future. He believes knowing the past is the best way to ensure history doesn't repeat itself.

"In a fictional way the book situates some of the struggles that individuals in the Civil Rights movement lived and experienced," Ellis said. "It encouraged me to continue to research, write, and uncover our history and be able to tell it so that none of it is lost."

AARP sponsored the pre-panel reception and Christopher C. Turner, Associate State Director for Community Outreach, is proud of AARP Florida's efforts to support Black History Month.

"This event provided us the opportunity to hear about the historical aspects of Tallahassee and the role it played in the Civil Rights movement. With the Dozier school, which the story is closely based on, an hour away, and many aspects of historical Tallahassee included in the story, we see this as a lens into what occurred in the streets we now commute," Turner said. "We look forward to continued partnerships that strengthen our understanding of each other in the community."

Whitehead will be in Tallahassee for an event on Feb. 9, 2023, at Ruby Diamond Auditorium. AARP Florida plans to continue to partner with Opening Nights and will be partnering with the Word of South literacy music festival on April 21, 2023, at Cascades Park. The festival is open to the public and many are encouraged to come out.

Find AARP events in your community.

Check out volunteer opportunities with AARP.