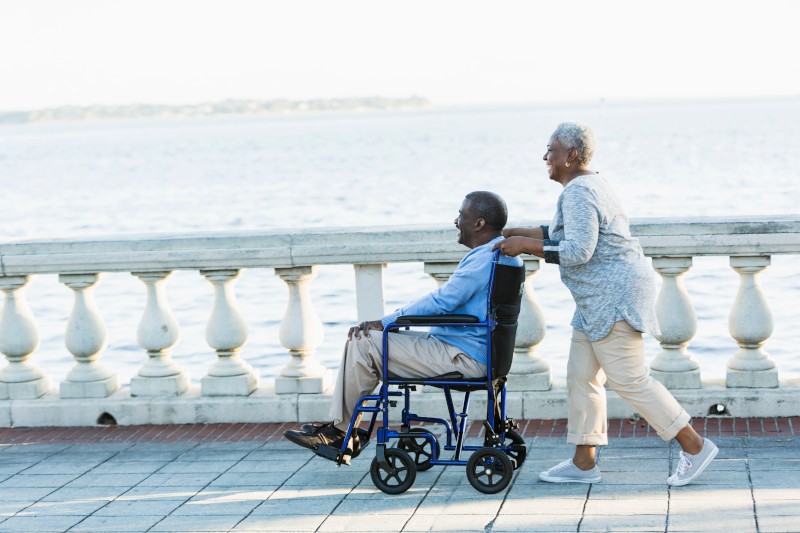 In 2019, Florida became just the 4th state to join the AARP Age Friendly Network of States and Communities, and AARP Florida continues working at the state and local level to make communities livable for an aging population. The AARP Livable Communities initiative supports the efforts of cities, towns, neighborhoods and rural areas to become great places to live for people of all ages, especially those age 50 and older. As part of the initiative, AARP offers Community Challenge Grants that fund short-term ideas with long-term impacts in communities across the country.

AARP Florida recently announced that 8 organizations throughout the state were awarded 2023 Community Challenge grants. Grantees will implement quick-action projects this year that help communities by improving public places; transportation; housing; digital connections; diversity, equity and inclusion; and more, with an emphasis on the needs of residents age 50+.

The AARP Community Challenge accepted applications across three different grant opportunities, including existing flagship grants in addition to new capacity-building microgrants for improving walkability and community gardens. New demonstration grants will focus on housing choice design competitions.

Here in Florida, projects funded include:

FLAGSHIP GRANTS:

KCCI (Tallahassee): This project will contribute to placemaking, community connectivity, and multimodal safety in our community through community event focused on painting two crosswalks that connect an elementary school and a senior living community.

Apalachee Regional Planning Council (Tallahassee): This project will provide mobile legal clinics "Wills on Wheels", to a nine-county region in North Florida, that will provide legal services to residents, with emphasis on older adults.

City of Lakeland (Polk County): The Hillcrest Street Connection, creates a safe, ADA-compliant, walkable connection from Florida Avenue to Drane Park, providing connections to three other bike/ped routes that are connected throughout the City to bike/ped facilities and trails.

City of Orlando (Orange County): Orlando's ADU Education & Outreach Campaign will raise awareness of ADUs in a variety of multicultural settings and will create a more user-friendly permitting experience for people wishing to build an ADU for intergenerational family members.

KLCB (Cape Coral – Lee County): This project will establish a tree canopy, lost during Hurricane Ian, in a park visited by many each day. The park hosts the local 50+ softball league.

DEMONSTRATION GRANTS:

Habitat for Humanity of Hillsborough County: This project will promote ADUs as affordable, accessible housing options in our community through a well-publicized design competition where teams from local architecture firms as well as high school & college architecture programs present ADU plans.

Miami Center for Architecture & Design, Inc. (MCAD): Miami Center for Architecture & Design, to foster affordable infill ADUs, is creating a design competition for options that give homeowners access to designs featuring sustainability, affordability, & accessibility, focusing on the 50+ community.
Capacity-Building Microgrant Opportunity:

Sprout (Florida City in Miami-Dade County): This program focuses on aeroponic gardening to alternatives to traditional gardening methods. The gardens provide simple installation and effortless ability to grow food through a lightweight system compared to using soil and will bring local seniors and residents together to cultivate the garden. In addition to the community fridges, we are now expanding our resources to include choice pantries. This will allow elders to come and shop in the pantry and community fridges to get free food.
This year's grants awarded over $100,000 in project funding. Since 2017, AARP has awarded 42 grants and $524,128 through the program to Florida nonprofit organizations and government entities across the state.

View the full list of grantees and their project descriptions at aarp.org/communitychallenge and learn more about AARP's livable communities work at aarp.org/livable.

AARP Florida is committed to working with local leaders to improve residents' quality of life through tangible changes. We are proud to collaborate with this year's grantees as they make immediate improvements in their communities to jumpstart long-term change, especially for Floridians 50+.

Learn more: AARP.org/CommunityChallenge