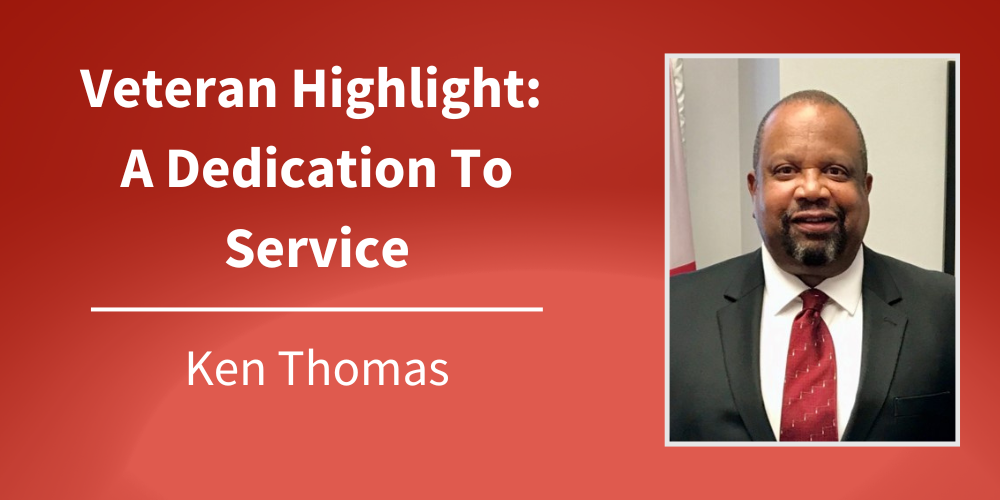 AARP Florida State President Ken Thomas has always found purpose in serving others. Hailing from Williamsburg, Virginia, an area renowned for its strong military presence, Ken's journey was deeply influenced by the active-duty service members and veterans surrounding the area from a young age.

At the age of 20, Ken began serving in the U.S. Air Force as an air traffic controller. Following his four years of military service, he went on to become an air traffic controller with the Federal Aviation Administration (FAA), where he worked for 36 years. He served as a controller, instructor, supervisor and manager. He also served as a manager at the FAA Headquarters in Washington, D.C and at the Air Traffic Control System Management.

Ken's military service launched his career in aviation and ignited his passion for serving others. Retirement from the FAA didn't mark the end of his journey; it merely signaled a transition into another chapter of service. In 2010, he found a new purpose through volunteering with AARP, opening up new avenues to give back to his community.

"My experience in the military taught me that service to country comes first," said Ken. "It gave me a sense of accomplishment, allowed me to care for my family and launched my career in aviation."

His dedication to others has shown through his volunteer work with AARP Florida. He's connected veterans in South Florida with resources for their families. One of his most notable experiences was leading the charge on coordinating Salute to Veterans events across the state, including at the Hard Rock Stadium.

The main takeaway from his experience in the military is his unwavering respect for our veterans and a deep desire to engage and inspire future generations. "I have the utmost respect for those who have served in the U.S. Military," he shared. "I'd encourage future generations to serve their country as well."

Ken's journey highlights his spirit and dedication to service. His volunteerism has led him to be an AARP Volunteer State President, not once, but twice. As the top volunteer position in the AARP Florida state office, the state president works in partnership with the state director, along with other staff and volunteers to lead AARP's work in the state.

Outside of AARP, his volunteer work has included serving as an AARP Driver Safety Instructor, leading the Palm Beach chapter of the League of Women Voters as president, mentoring children through the Guardian ad Litem Program, and engaging in outreach with the Tuskegee Airmen of South Florida where he received the honorary title of Tuskegee Airman.

AARP Florida is proud to support our nation's veterans. Stay tuned as we share more stories of U.S. veterans who volunteer with AARP Florida. For more information on how AARP serves our veterans, visit the AARP Florida Veterans Resource Guide.