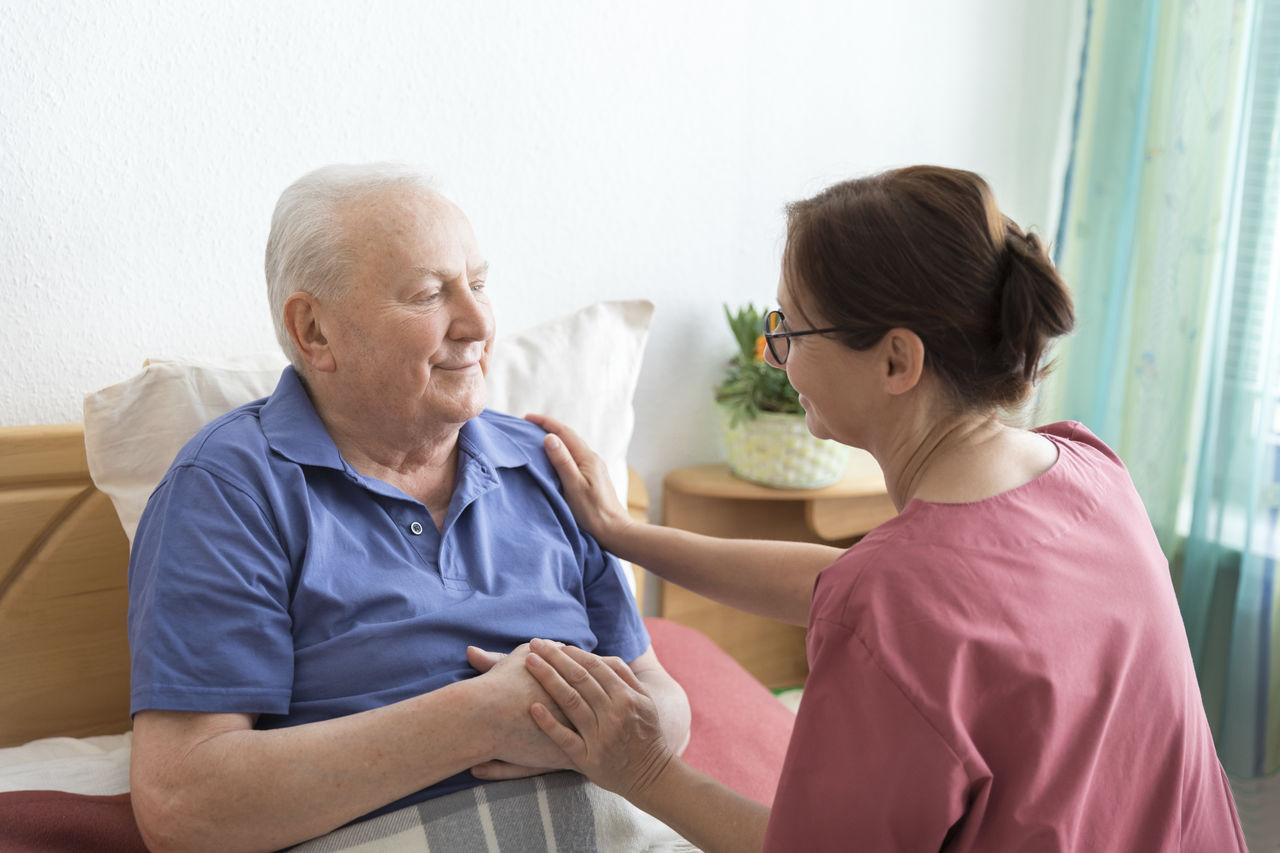 A year ago, Gov. Ron DeSantis signed a bill to change the way nursing homes staff their facilities — a bill that AARP Florida and other advocates for older residents fought because it reduces certain types of care.

As the Legislature begins a new session, the care delivered in the state's roughly 700 nursing homes will again be pivotal.

"AARP will be fighting to keep quality of care at the top of everyone's mind," says Zayne Smith, advocacy director at AARP Florida. While reversing the 2022 law is not an option, Smith says, the goal will be to fend off any additional reductions that affect quality of care.

It's one of more than a dozen priorities AARP Florida will pursue this year, aiming to make life healthier, safer and more rewarding for the state's 9 million adults 50 and older. Also on the agenda: improving the adult guardianship system, boosting transportation options, increasing support for family caregivers, and protecting people from fraud.

The 2022 nursing home legislation was signed in April by DeSantis (R) amid calls from the industry to address a worker shortage so severe it was limiting new admissions. Among other changes, it reduced the required minimum daily amount of care per resident provided by certified nursing assistants from 2.5 to two hours.

The legislation easily passed the state House and Senate. AARP opposed it because CNAs play a vital role tending to residents' daily tasks, such as bathing and dressing, and they are able to spot potential problems. Smith says the industry's long-term goal is to eliminate minimum hours altogether, something AARP will adamantly fight.

A push for other care options

The state's nursing home industry contends the law has helped ease the worker shortage and improve resident care by allowing facilities to tailor it to residents' individual needs. AARP's Smith, however, says homes have always had that flexibility and that it's too early to assess the impact of the law until a year has passed. In the meantime, AARP Florida will push legislators to increase funding for home and community-based services, helping people remain at home and out of nursing homes. As of December, more than 100,000 adults were on waiting lists for such services. Although the Legislature provided small increases last year, the program "remains woefully underfunded," Smith says.

Investing in these services makes sense for the state because it is less costly than paying for nursing homes. Beyond that, polls show the vast majority of older Americans want to age at home, says AARP Florida State Director Jeff Johnson.

"We've got a lot of work to do," he adds. Among other priorities:

Adult guardianship: Florida law took a big step forward in 2022 with the creation of a statewide database to monitor guardians, expected to be running later this year. AARP will continue to push for improvements, including increased training for those involved in guardianship cases.
Caregiver support: According to AARP research, nearly 3 million family caregivers in the state provide $31 billion in unpaid care for adult loved ones. AARP will push for ways to support them.
Telehealth: To expand options for older Floridians, AARP favors requiring insurance companies to cover virtual care the same as office visits.
Transportation options: Research shows that older adults outlive their ability to drive safely by seven to 10 years, and about 20 percent of people over 65 don't get behind the wheel at all. AARP will push for safer, more reliable and accessible transportation for them.
Find more on AARP's plans at aarp.org/flsession2023.

Tom Scherberger is a writer living in Tampa.

For More on Long-Term Care


Why COVID-19 Killed So Many People in Nursing Homes