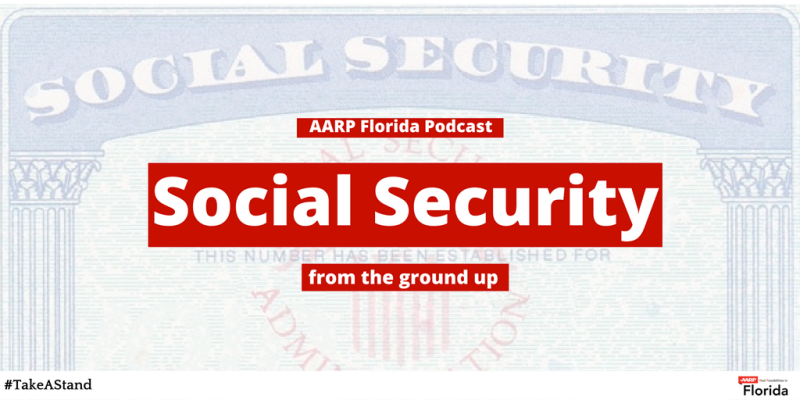 Part 1
With the presidential debates over and the big election around the corner there's been a lot of talk about how these final weeks turn out for our country. It's our job to understand the important issues, especially one that effects all of us. Listen below to our in depth analysis of Social Security




Release date: Monday, October 24, 2016. This podcast is product of AARP Florida.

Music: Monday Morning, 3 A.M. by @nop (c) copyright 2016 Licensed under a Creative Commons Attribution Noncommercial (3.0) license. http://dig.ccmixter.org/files/Lancefield/54952


---
Part 2
President-elect Donald Trump will take office in January 2017, he's been clear about his plan for Social Security but what does that mean for Americans? Listen below to our in depth explanation of how change will happen in our community through our local representatives.

Email your representative here:

District 2 (Tallahassee) - Representative Gwen Graham

District 14 (Tampa) - Representative Kathy Castor

District 24 (Miami) - Representative Frederica Wilson

The Take a Stand campaign is urging candidates to stay accountable to their plans. You can get involved and learn more about the campaign and what your candidate thinks about the future of social security here.




Release date: Friday, December 9, 2016. This podcast is product of AARP Florida.

Music: Monday Morning, 3 A.M. by @nop (c) copyright 2016 Licensed under a Creative Commons Attribution Noncommercial (3.0) license. http://dig.ccmixter.org/files/Lancefield/54952


---