Panama City, Fla. - It's been months since Hurricane Michael hit North Florida on Oct. 10, 2018. The news cameras are long gone, as are the electoral candidates and the national headlines.

But for thousands of North Floridians age 50-plus, the journey back to a normal life from Hurricane Michael has barely begun.

Streets and roads across the eastern Panhandle are still lined with mountainous piles of downed trees, brush and debris. Homes, businesses and local institutions still show signs of damage. Blue-tarped roofs and temporary tins roofs are still leaking and homes are still contaminated with mold and mildew.

RELATED: How AARP Florida Is Working to Help North Floridians 50-plus to Recover from Hurricane Michael

The Federal Emergency Management Administration has only recently begun to bring in "FEMA trailers," but thousands of North Floridians have rented or bought modest recreational vehicles and parked them outside their shattered homes as the rebuilding process drags on.

Recently, AARP Florida volunteers and staff visited the Panama City area for internal meetings and a Day of Service, helping with minor repairs and clean-up at homes and a local senior center.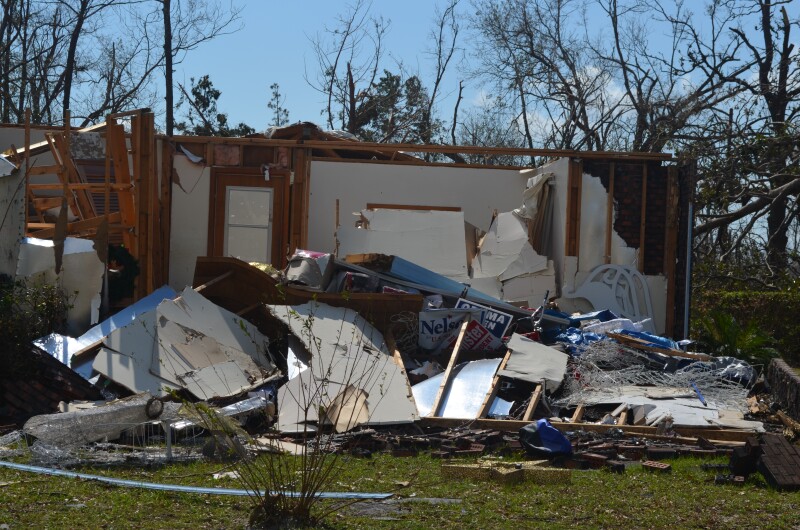 If you're in the area and can volunteer, any of dozens of local organizations could use a hand."

How you can help
A network of social service agencies serves the storm-affected area under the umbrella of the Area Agency on Aging of North Florida. In each county, a lead agency serves older residents. Each is a 501c3 organization and donations are tax-deductible.

Here's how you can donate to assist older storm victims:

Bay County: Send your check to the Bay County Council on Aging, 1116 Frankford Ave., Panama City, FL 32401. The council is a 501c3 organization and donations are tax-deductible.

Calhoun County: Donate (insert link https://www.calhouncountyseniors.org/donate/ ) to the Calhoun County Council Senior Citizens Association.

Franklin and Liberty Counties: Please send your check to the Liberty County Florida Senior Citizens Association, P. O. Box 730, Bristol, FL 32321.

Gulf County: Donate (insert link: https://www.facebook.com/pages/category/Social-Club/Gulf-County-Senior-Citizens-Association-115972045412733/ ) through the Gulf County Senior Citizens Association Facebook page.

Jackson County: Please send your check to the Jackson County Senior Citizens Organization at 5400 Cliff St., Graceville, FL 32440.

To learn more about AARP's disaster response or to prepare for the 2019 hurricane season, go to aarp.org/fldisasterhelp