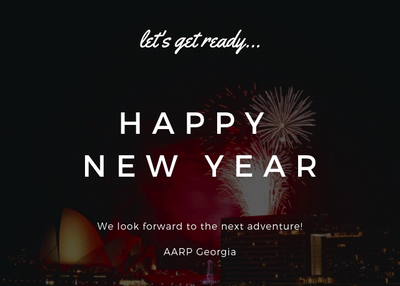 Please enjoy our final volunteer newsletter of 2018!
Thanks to our volunteers for all they do to help ensure that those who are are 50-plus learn more about fraud prevention, caregiving and advocacy, and our work with veterans and the LGBT community.
If you're interested in volunteering with us, please visit this link. We'd love to have you, especially in you're interested in advocacy, communications, veterans outreach and the LGBT community!
For how our volunteers supported the work of AARP Georgia in December, please click here: Holiday Edition 2018 FINAL