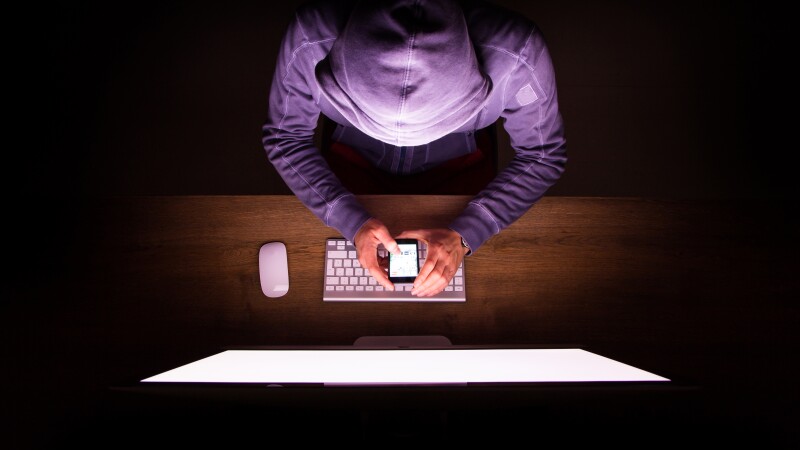 Gwendolyn Gee thought she had found love with a man she met on Facebook. When he reached out to connect on social media several years ago, Gee was recovering from breast cancer and mourning the back-to-back deaths of her son and mother.

Gee and her online companion chatted about their lives on Facebook, in texts and by phone for at least 18 months. "He called me his 'queen' and said all the things I wanted to hear," says the 59-year-old home health aide from Atlanta. "He won my trust."

Then he started asking for money—for his supposedly ailing sister, her needy children, his own rent. "It got to the point where I'd run to Western Union to send him $500, $1,000—whatever he asked for. I don't even know why I did it," Gee says, estimating she lost more than $10,000. "I guess I was depressed and vulnerable."

She has plenty of company. In 2022, Americans reported losing nearly $8.8 billion to fraud, according to the Federal Trade Commission. This includes an eye-popping $1.3 billion lost in romance scams like the one Gee fell victim to—nearly double what the FTC reported in 2020.

"Especially during the pandemic, people were looking for ways to connect, either through social media or dating websites," says Anna Burns, director of the FTC's Southeast region. "With romance scams, people can end up losing their life savings."

As for Gee, she only turned off the spigot after another woman contacted her to say she'd been targeted by the same man; she isn't sure how the woman found her, but Gee called the AARP Fraud Watch Network to report the incident and is exploring legal options for recouping her money.

A hotbed for fraud

Georgia consistently ranks near the top in fraud and other cases, according to FTC data. In each of the past 10 years, it has been in the top five nationally in fraud and other complaints per capita. In 2022, Georgia topped that list, with consumers reporting $158 million in losses to fraud.

"Georgia continuously rates very high in older adults becoming victims of fraudulent crimes," says Hillary Williams Thomas, AARP Georgia's associate state director for advocacy and outreach.

On Tuesday, April 25, AARP Georgia will host a virtual fraud prevention event with consumer advocate Clark Howard and AARP fraud adviser Seth Boffeli, who will both discuss the latest fraud tactics and how to avoid falling victim. To register, visit events.aarp.org/clarkhoward2023.

Though younger people report losing money to fraud more often, older people experience greater financial losses, FTC data shows.

"They've saved money. They have a Social Security check, maybe a pension," says Kathy Stokes, AARP's director of Fraud Prevention Programs. "When that older person loses money, they lose so much more."

Shawn Conroy, communications and outreach coordinator with the Georgia Attorney General's Consumer Protection Division, says education is key, because once someone has experienced fraud, it can be difficult—often impossible—to get their money back. And the emotional toll on victims can be devastating.

"It's much easier to do the ounce of prevention in the form of consumer education than the pound of cure," he says.

To learn more, visit aarp.org/fraudwatchnetwork.

Ann Hardie is a writer living in Atlanta.

Know Your Fraud Lingo —AARP
For more on Scams & Fraud