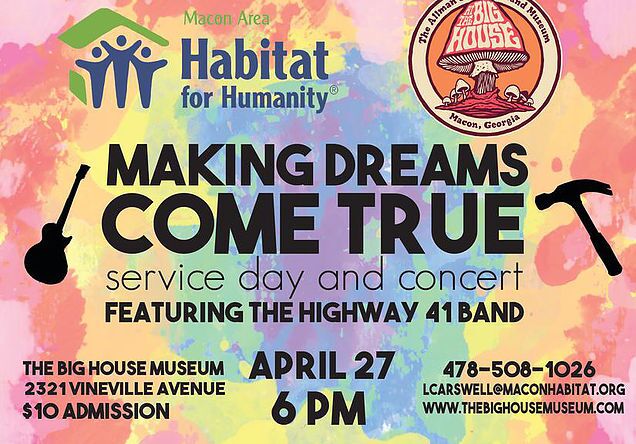 Making Dreams Come True is a joint fundraiser for Macon Area Join us on Saturday, April 27 for the second annual Big House Museum and Habitat for Humanity Service Day and Concert!

We will work with a Habitat for Humanity crew in Pleasant Hill (just down the street from the museum) from 8 AM – 12 PM and reconvene at The Big House for a concert at 6 PM, featuring the Highway 41.

Admission for the concert is $10 and we'll have food (included in your ticket) and drinks for sale. We hope you'll join us for this fun-filled day Habitat for Humanity and The Big House.

Tickets can be purchased online here or by calling The Big House at 478-741-5551. Tickets are $10 per person and include dinner, the concert and a tour of the museum.