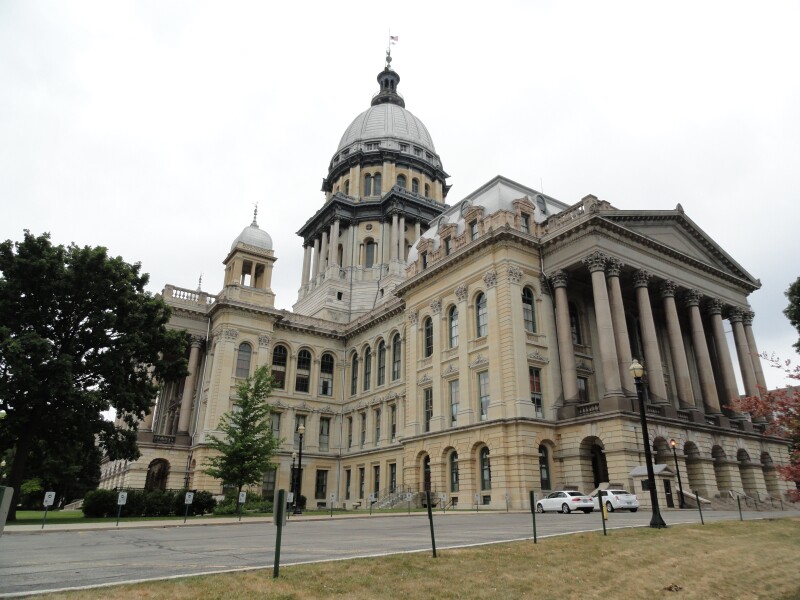 At the close of the 2022 Spring Legislative Session, AARP Illinois commends the General Assembly for passing several measures that will significantly enhance the lives of older adults and their loved ones across the state.

For decades, nursing home residents have experienced a severe crisis in quality of care with abuse and neglect.

This is why we fought so hard for reforms to increase staffing and improve quality of care to ensure nursing home residents' safety and well-being. We are thrilled to see the passage of the Nursing Home Compromise Reform Bill, which invests in and retains quality frontline line staff who provide critical care to Illinois Medicaid nursing home residents. The measure also requires greater transparency of nursing home ownership and revenue.

On behalf of our 1.7 million members and all older adults in Illinois, AARP Illinois also spent four years leading an "Enough is Enough" campaign to pressure lawmakers to address the state's decades-long fiscal crisis. That is why we are pleased to see a balanced budget this year that takes steps to improve the state's fiscal health, including a $500 million pension payment, $1 billion for the rainy day fund, and nearly $900 million for the group health insurance bill backlog.

The budget fully funds the state's Community Care Program, adds an additional $4 million for caregiving and includes property tax rebates and expands the earned income tax credit to those who are 65 and older.

Several measures passed this session will give Illinois residents the equity they deserve and ability to care better for the people they love. SB3490 ensures that LGBTQ voices are represented in state programming and policymaking. The increase in the Community Spouse Asset Allowance means people won't have to feel forced to give up their belongings when a spouse enters a nursing home and uses Medicaid. And SB 1405 makes sure no one in a nursing home will ever have to die alone again.

And finally, HB 2775 is a triumphant end to housing discrimination that has persisted for years. This bill ensures that renters can no longer be turned away for using Social Security, veteran's housing benefits or other sources of income if they are otherwise qualified.

With these important measures approved, AARP is committed to making Illinois affordable for those 50+ by working diligently for consumers on pocketbook issues, including efforts to lower the cost of Rx drugs, improve opportunities to keep more of your hard-earned income and assets, expand home and community-based services and keep utility bills in check.

We urge Governor Pritzker to sign these bills into law so that older adults and their families can begin feeling the impact as soon as possible.