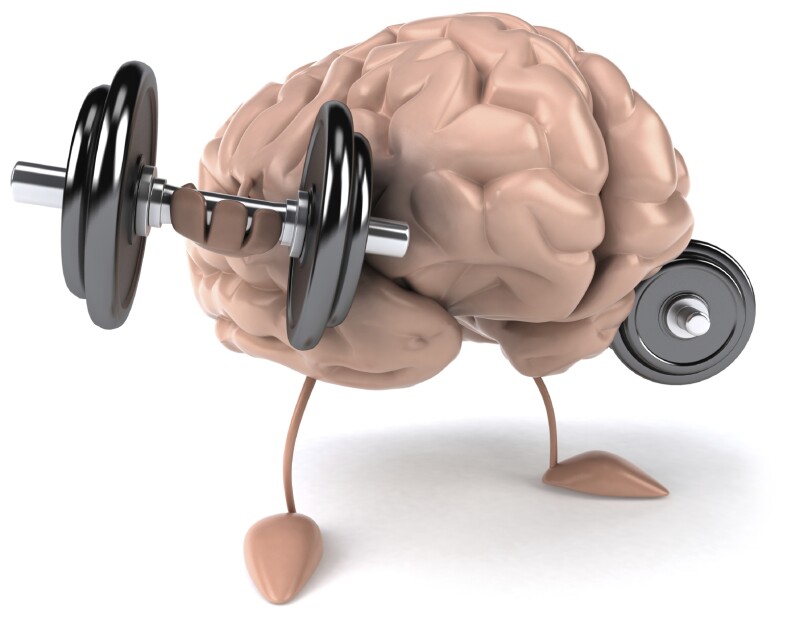 November is National Alzheimer's Disease Awareness Month and National Caregiver Month. An estimated five million Americans have Alzheimer's disease, and that number is expected to double by the year 2035. Illinois has the 6th largest prevalence rate of Alzheimer's in the country. And, as more and more loved ones get diagnosed with Alzheimer's the number of caregivers, and the burden on them, increases. Today there are more than 15 million Alzheimer's and dementia caregivers in the U.S. Perhaps you're caring for a loved one with Alzheimer's, and you've experienced firsthand the challenges a diagnosis brings.

For decades, the medical community has sought to treat brain disorders - including Alzheimer's, Parkinson's and many others - through medications and drug therapies. But what about addressing the issues before they develop? Did you know you can take steps now to delay and reduce your risks for developing Alzheimer's? Research shows that healthy habits and health management earlier in life can positively impact brain health later in life.

At the NorthShore University HealthSystem Center for Brain Health, we are pleased to partner with AARP Illinois with this monthly guest blog feature. Throughout the coming months, I will share with you insight into delaying or reducing your risk of brain disorders, through management of specific Alzheimer's disease risk factors and guided by results of genomic screenings. While some of Alzheimer's risk is certainly genetic, new research suggests that lifestyle factors play an important role; meaning how you live may influence or alter your genetic risk. And, evidence shows that at least 30% of Alzheimer's cases are the direct result of poor health factors, like diabetes and obesity. Over the next few months in this blog, I'll explore which factors play a role in developing Alzheimer's and other brain disorders, and how you can reduce your risk.

Understanding your own risk for developing Alzheimer's disease is critical when it comes to planning your brain health strategy. Do you have a family history of the disease? One of the greatest risks is based on your family history by way of inherited genes. About 15 percent of the population carries a variation of a specific gene, called APOE, which can increase the risk for Alzheimer's four- or 15-fold, depending on how many copies of the variation you have inherited.

As some of you are caring for a parent or sibling with Alzheimer's, it is natural to wonder if you too are at risk of developing the disease. The short answer is: maybe. It depends on what genes you inherited and whether you have other risk factors, both medical and lifestyle. I strongly encourage you to have a discussion with a neurologist specializing in brain health, like those here at the NorthShore Center for Brain Health. You may even choose to explore innovative approaches to assessing risk, such as genetic screenings. These proactive approaches are the best way to assess and reduce your risk.

This month, we recognize those affected by Alzheimer's - both the patients as well as those who love and care for them. This disease is devastating, but you can empower yourself with the knowledge and actions to minimize your risk.

_ _ _
Demetrius M. Maraganore, MD, is Medical Director, NorthShore Neurological Institute; Chairman, Department of Neurology; and Director, Center for Brain Health, NorthShore University Health System headquartered in Evanston, Illinois. Dr. Maraganore is an internationally renowned expert on the genetics of neurological disorders. At NorthShore he is leading the DodoNA Project, DNA predictions to improve neurological health. He is also leading the Neurology Practice Based Research Network, which aims to improve the quality of neurological care and to conduct practice based research using the electronic medical record, across several Departments of Neurology nationwide. Dr. Maraganore has been recognized as a top 1% neurologist by U.S. News and World Report.

The team at the Center for Brain Health at NorthShore Neurological Institute works with patients to reduce the risk for Alzheimer's disease, Parkinson's disease and other brain disorders, and to improve brain health.