The following is a part of a series of stories which will run in conjunction with an exciting new weekly radio program by AARP Illinois. The weekly program, called "Creating the Good," showcases the stories of inspiring older adults in Illinois, and can be heard statewide on affiliates of the Illinois Radio Network.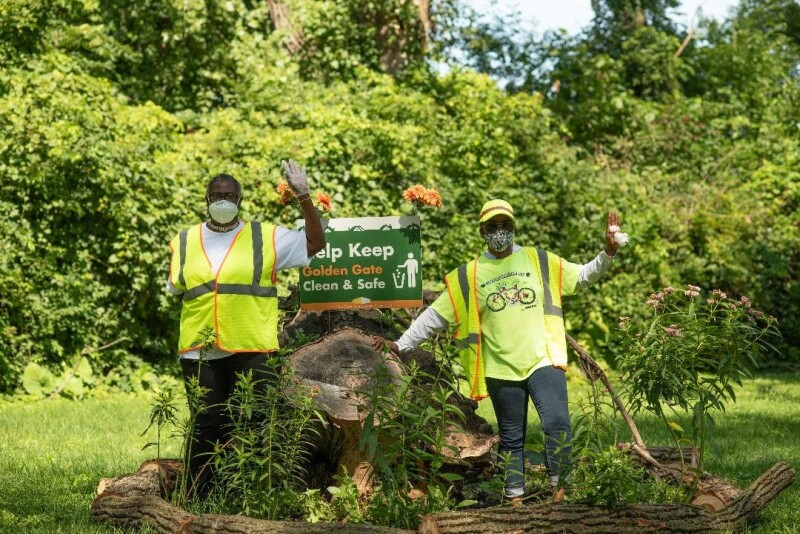 Deloris Lucas is bringing change to her community – one bicycle at a time.

Known locally as "the bicycle lady," Lucas rides her bike to her job as a substitute teacher to raise awareness about transportation issues in the Riverdale neighborhood on Chicago's far South Side.

"The kids sometimes poke fun at me in all my safety gear, riding my bicycle everywhere and honking a bicycle that I call my 'clown horn,'" she says, "but it's all in the name of modeling healthy habits and the need for transportation resources in this neighborhood."

Lucas is the founder of the "We Keep You Rollin' Bike and Wellness Group," which hosts cycling events throughout the year, including the 5th Annual Legacy Bike Ride in August. The group recently started a youth mentorship program to teach young people in the community how to fix bikes, made possible through bike donations.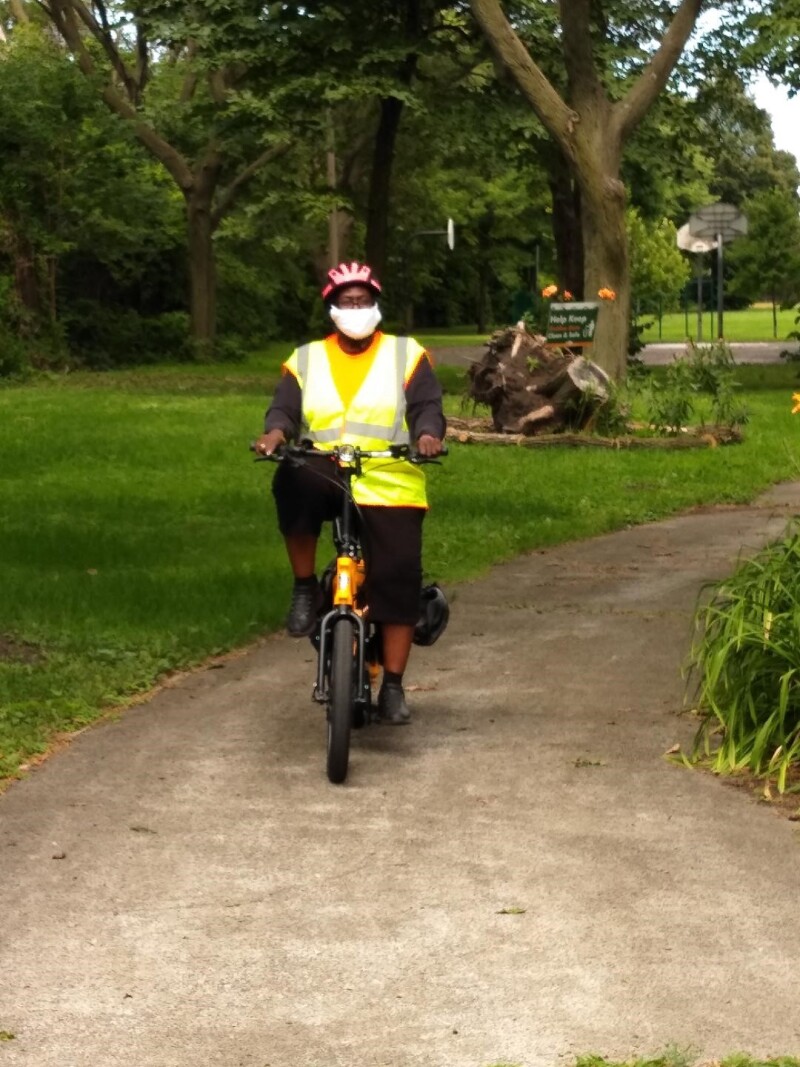 Lucas grew up in Riverdale and when she returned as an adult after spending years away, she was shocked and disappointed by what she saw. Decades of continued disinvestment had left her beloved community devoid of basic resources for its residents.

Motivated by what she saw, Lucas decided to move back to Riverdale and fight to raise the quality of life for its residents.

She served two terms on the Mayor's Bicycle Advisory Committee, advocating for the expansion of Chicago's bike sharing program, Divvy, to South Side residents, as well as representing the Riverdale community on several other committees and councils.

Recently, Divvy laid the concrete slab for one of its newest stations near Golden Gate Park.

"I love looking out at the future station from my window," says Lucas. "It's a reminder of what can happen when we elevate community needs and work together to advocate for solutions. That said, there is much more work to be done and we will take all the help that we can get."

For more information on how to become involved or how to support the We Keep You Rollin' Bike and Wellness Group, visit www.Facebook.com/catchtheroll

And for more information on ways YOU can get involved in your local community visit aarp.org/nearyou or discover opportunities to give back nationwide by visiting Create the Good.