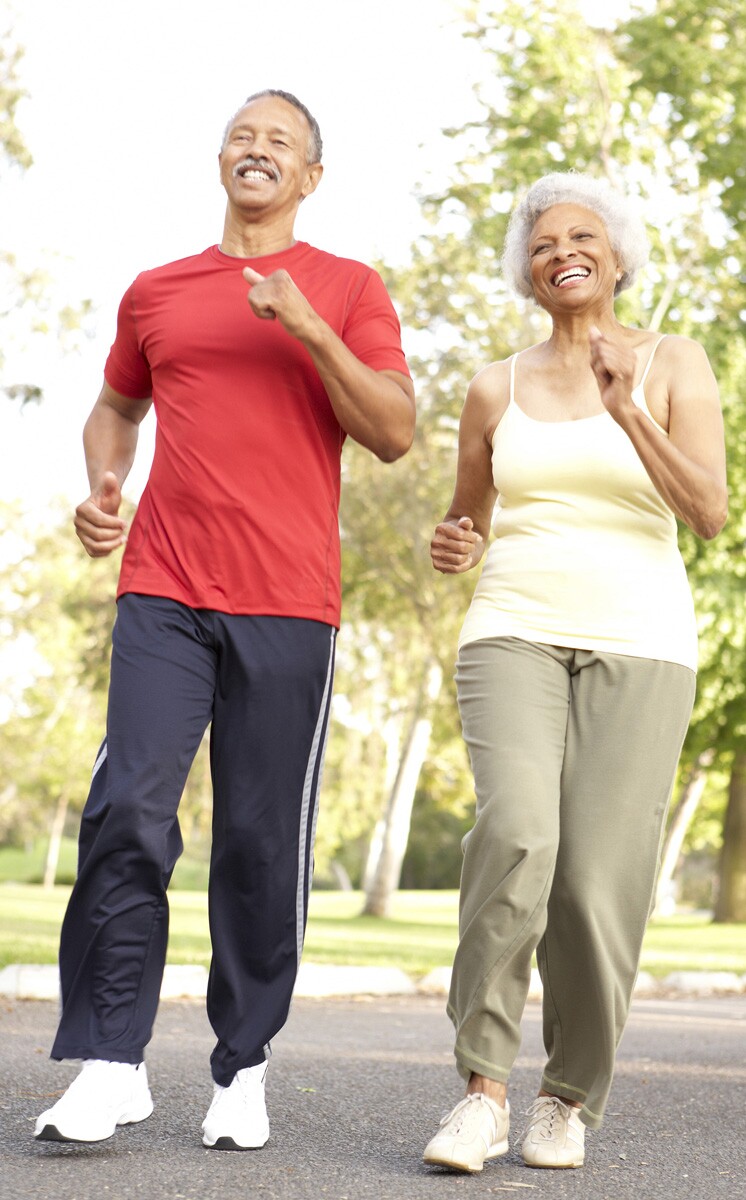 We have previously explored how exercise can improve sleep. Now we'll look at other ways exercise is beneficial for brain health.
With warm weather and that summer wardrobe right around the corner, exercise might be on your mind these days. Did you know that in addition to maintaining a healthy weight, exercise exerts powerful effects on your brain? Many experts agree that achieving cardiovascular health though regular aerobic exercise may be the most impactful way to reduce your risk of dementia. Let's take a look at why.
A lower resting heart rate protects your arteries which in turn protects your brain from high pulse pressure. Our central arteries have an important job, and that is to expand and contract with each heart beat to dampen the pulse as blood is moved toward the brain. As we age, elastic fibers in these arteries break and are replaced with stiffer tissues causing the arteries to stiffen and dilate. Stiff central arteries cannot dampen pulse pressure effectively, leading to high blood pressure reaching the brain, which damages neurons and may lead to dementia. The number of heart beats over time greatly contributes to the wear and tear on these arteries. Achieving a lower resting heart rate through aerobic fitness can dramatically lower the number of heart beats per day, slowing the loss of elasticity and protecting the brain. A resting heart rate of 65 compared to 85 spares 28,800 heart beats per day.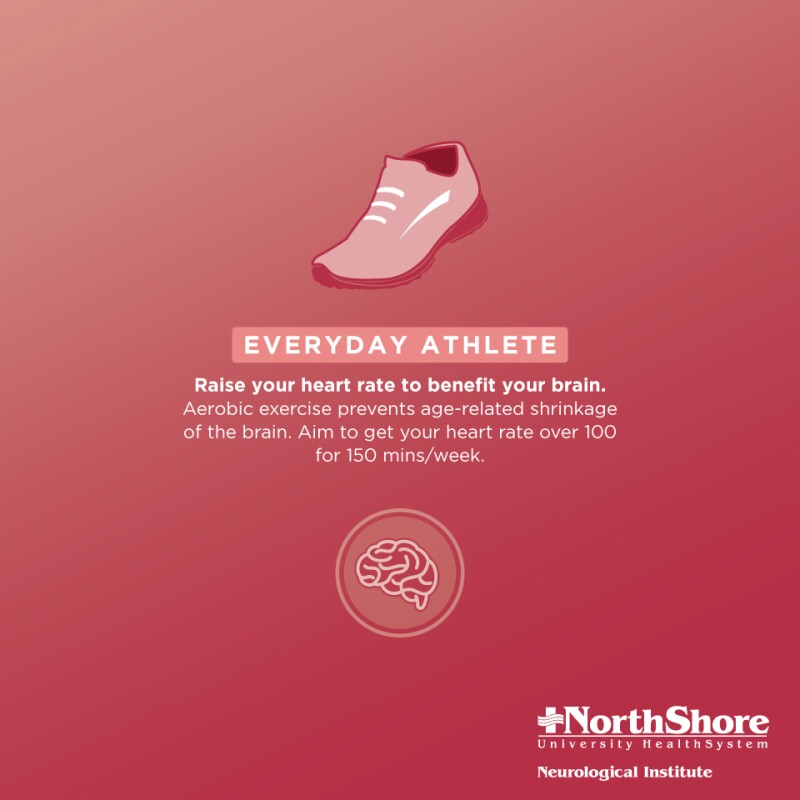 Regular aerobic exercise prevents and may reverse age-related shrinking of the brain. Aerobic exercise causes the brain to release "neurotrophic factors," proteins which nurture existing neurons and hasten the growth and development of brand new neurons. Randomized clinical trials looked at groups of older adults walking briskly for 40 minutes three days per week and groups in stretching and toning classes. The results demonstrated the adults in the walking groups saw the avoidance of age-related brain shrinkage but also further growth of the hippocampus, the brain's "memory center," as well as other parts of the brain.
Exercise positively impacts most non-genetic risks for dementia. Obesity, hypertension and diabetes each at least double the risk of dementia. Regular aerobic exercise treats and may reverse these conditions, especially when paired with a low-inflammatory diet like the Mediterranean diet. Regular aerobic exercise may improve poor sleep quality too, another risk for dementia.
How to get started? Once the weather cooperates, or on a treadmill, start walking for 10 minutes. Over time build up to a 40 minute walk, three or four days per week. For an added brain benefit, walk with a friend, attempt to memorize a poem or speech, practice a foreign language, or do math problems in your head while you walk. Be sure to first consult with your doctor before beginning an exercise program, and consider asking your doctor for advice on a personalized target heart rate to achieve while walking. For more information on brain health, visit www.northshore.org/brainhealth.
About the Author:
Smita Patel, DO, is a neurologist at NorthShore Neurological Institute and Director of the Center for Brain Health. Dr. Patel brings expertise in neurology and sleep along with complementary and integrative medicine to develop tailored health plans for her patients. She is board certified in neurology, sleep medicine and integrative medicine. Dr. Patel has participated in clinical research studies in the area of sleep medicine and has written book chapters for several academic publications on neurological disorders. She has a strong interest in researching the cause and treatment of neurological diseases as well as supporting and participating in educational programs. Dr. Patel directs a comprehensive team at the Center for Brain Health, and works with patients to reduce the risk of Alzheimer's disease, Parkinson's disease and other brain disorders, and to improve brain health. For more information, visit northshore.org/brainhealth.