AARP Iowa
News, information and resources on issues that matter to Iowans 50+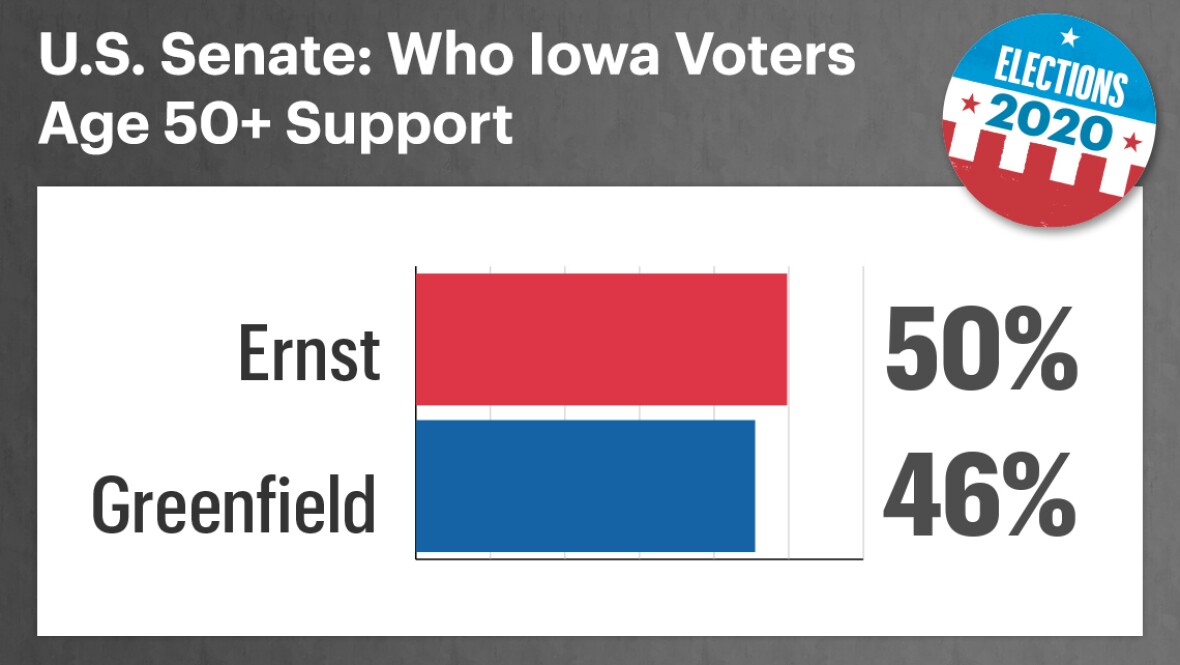 SEP 15, 2020
Trump, Ernst leading among all Iowa Voters
SEP 14, 2020
No State Fair? No Register Soap Box? AARP Iowa has stepped up to help fill the void, not with food on a stick, but by offering Iowa candidates for the U.S. Senate and U.S. Congress the opportunity to deliver their stump speech.
JUL 24, 2020
All registered Iowa voters can request an absentee ballot, making it easy to safely vote from home during the coronavirus pandemic, or vote early in person to avoid Election Day crowds.
JUN 25, 2020
AARP Iowa is outraged. Everyone should be. A recent article from Capitol Dispatch reported an Iowa nursing home allowed employees with COVID-19 symptoms to continue working, potentially leading to 11 resident deaths and 95% of the residents testing positive for the coronavirus. This is not the first report we've seen with high numbers of resident deaths, and tragically it will likely not be the last. This outrage should prompt immediate state action to direct nursing home and other long-term care (LTC) facilities to implement mandatory testing.