What Are ADUs?

An Accessory Dwelling Unit (ADU) is a fully self-contained home with its own kitchen, bathroom(s) and sleeping area on the same lot as the main house. They're a great match for smaller households and can be created through basement or garage conversions, additions, or new construction of back yard 'tiny homes.' Des Moines allows them in most residential zones and requires that they be discreetly located to fit in well with the surrounding neighborhood. Oftentimes, they're invisible from the street. However, you should check local regulations to be sure your project is in compliance.

In Des Moines, ADUs are referred to as Accessory Household Units (AHUs), but both ADUs and AHUs are more commonly known by many other names, including granny flats, in-law units, alley flats, coach houses, and casitas.


Introductory Webinar on the ABCs of ADUs
ABCs of AHUs - Housing for a Changing Des Moines
Types of ADUs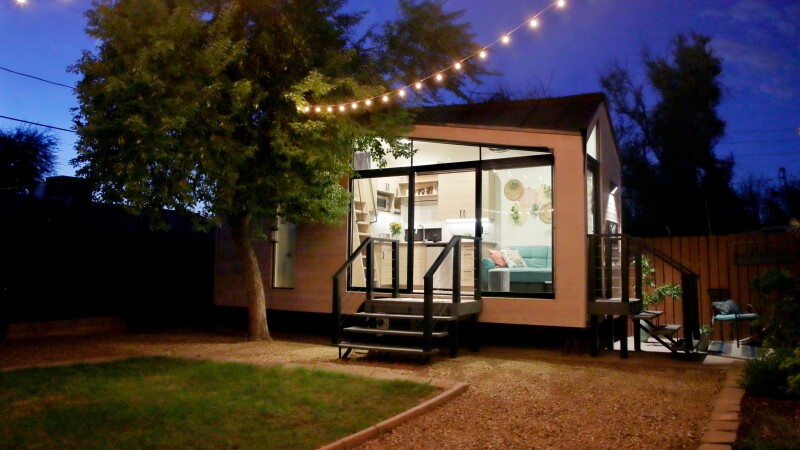 GettyImages-1051469432.jpg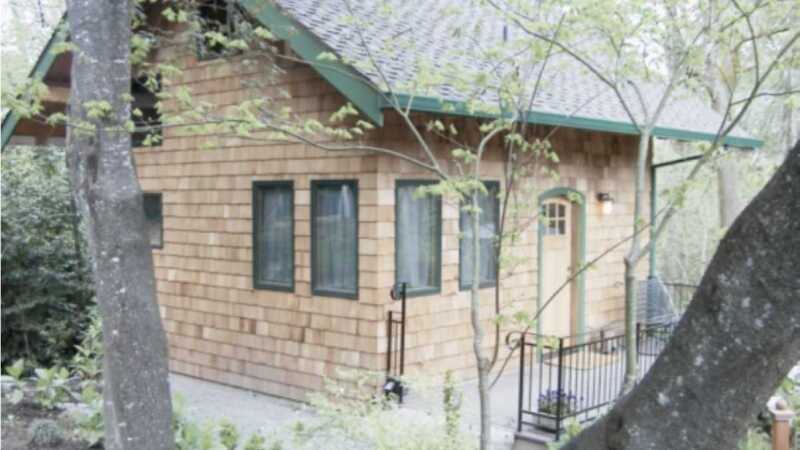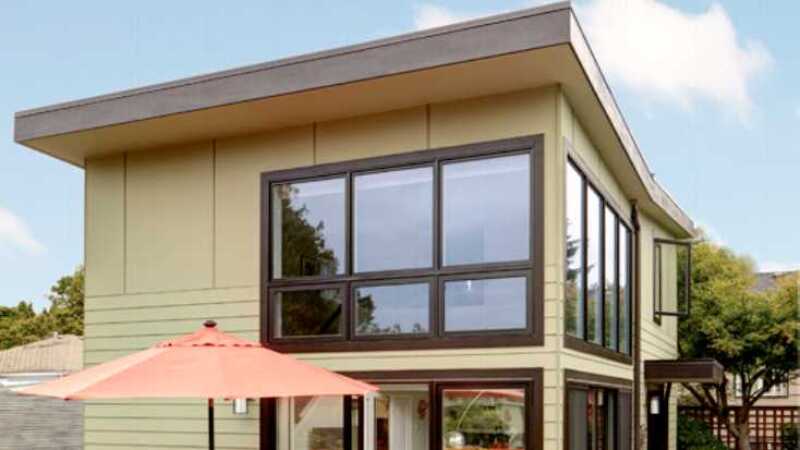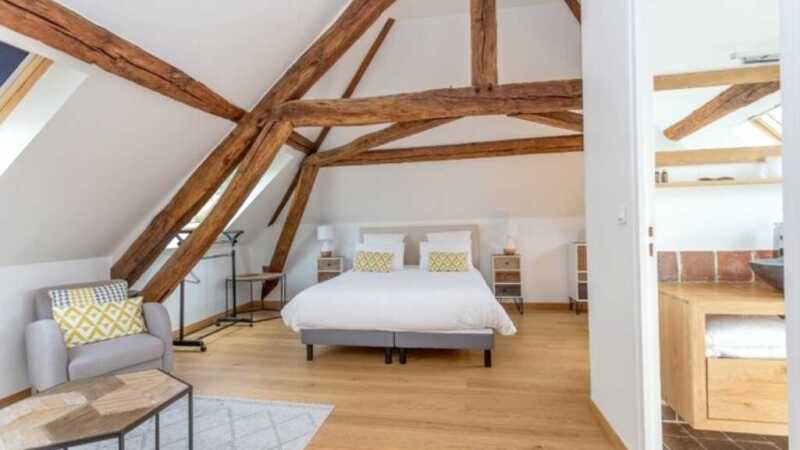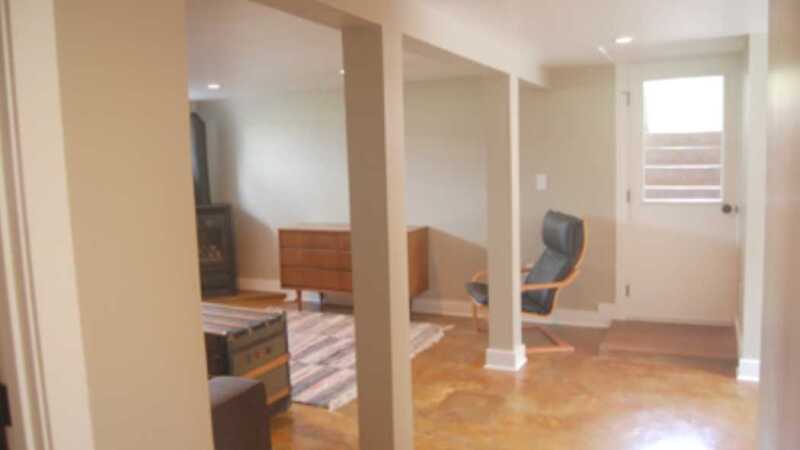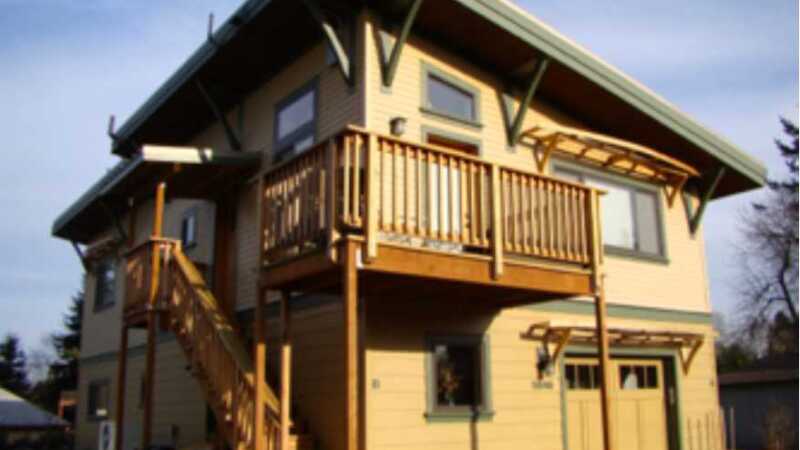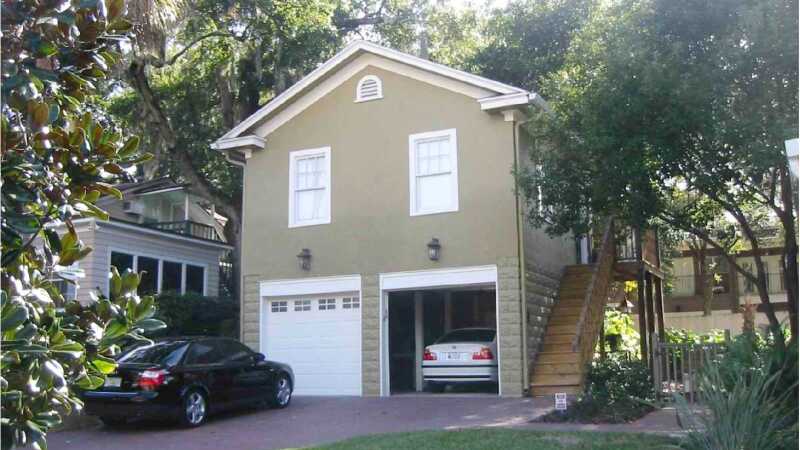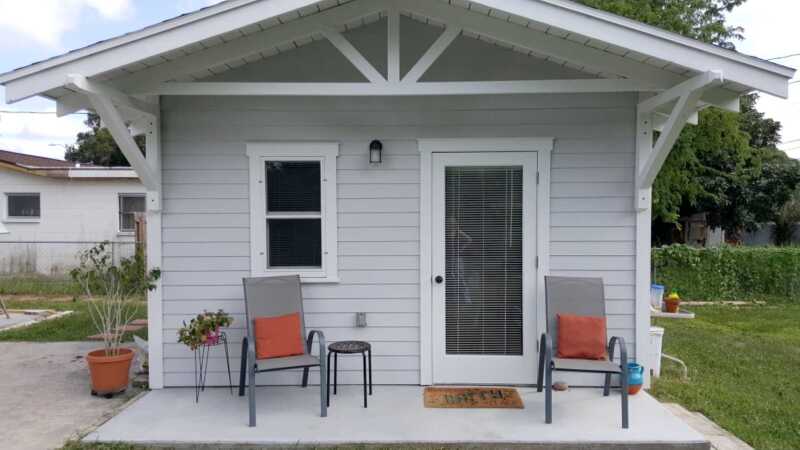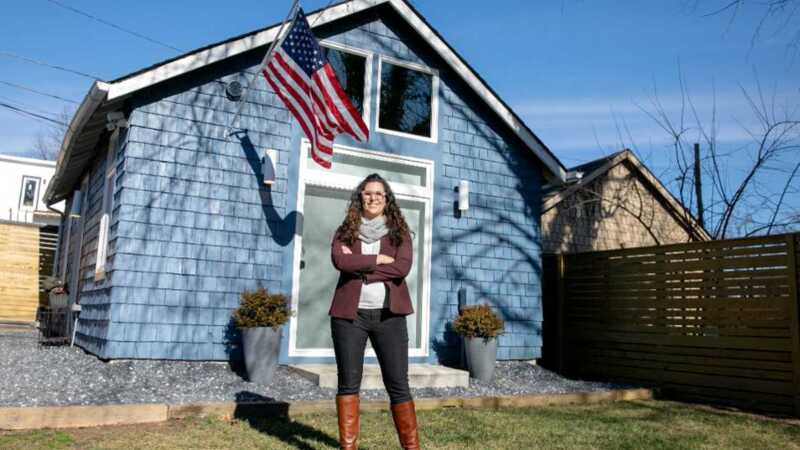 Since ADUs can be created in many different shapes and styles, they can fit discreetly into all sorts of communities, including suburban subdivisions, row-house streets (either with or without back alleys), urban neighborhoods — and, of course, large lots in rural areas.

A DETACHED ADU is a stand-alone home on the same lot as a larger, primary dwelling. Examples include backyard bungalows and converted outbuildings.
An ATTACHED ADU connects to an existing house, typically through the construction of an addition along the home's side or rear. Such units can have a separate or shared entrance.
A GARAGE ADU makes use of an attached or detached garage by converting the space into a residence. Other options involve adding a second-story ADU above or beside a garage or building a new structure for both people and cars.
An INTERNAL ADU is created when a portion of an existing home is partitioned off and renovated to become a separate residence. This can be a LOWER-LEVEL ADU created through the conversion of a home's existing basement (provided that height and safety conditions can be met).
The many benefits of ADUs:
ADUs are flexible & adaptable – and can benefit Des Moines residents in multiple ways.

Across the U.S. and in Canada, ADUs are taking off as a popular new/old housing type. Some reasons for this emerging trend include:

Income stream and property value. ADUs could generate cash flow and may increase the resale value of the property. Where allowed, ADUs may make good short-term rentals since the homeowner must live on-site.
Match housing needs at any age. ADUs could offer empty nesters and seniors the chance to "age in place" in the community they know and love, multi-generational families a way to live close by but not share a kitchen, and individuals and couples an entry-level housing choice.
Affordable housing. ADUs help keep housing costs down for both owners and renters. They could generate rental income to help homeowners cover mortgage payments, and may allow them to stay in their homes. Since ADUs are required to be small relative to primary dwellings, they are typically more affordable than other homes in the same neighborhood.
Versatility. Needs change over time, and the uses of ADUs can (and often do) flex for different stages of life. Although they typically provide long-term housing, ADUs can also serve as home offices, caregiver or nanny housing, art studios, short-term rentals, and lodging for visiting friends or relatives.

ADUs house people of all ages. Consider the following:
EMPTY NESTERS could build an ADU and consider renting out the ADU or choose to move into it.
PEOPLE looking for entry-level housing choices could rent an ADU in a neighborhood they might not otherwise be able to afford.
FAMILIES WITH YOUNG CHILDREN could use an ADU as housing for a nanny, au pair, or grandparent.
INDIVIDUALS IN NEED OF CARE could reside in an ADU to be near family members, or use the ADU to house a live-in aide. In fact, ADUs may be an affordable and more comforting alternative to an assisted-living facility or nursing home.
HOME BUYERS may be able to use the rental income from an ADU to help pay their mortgage or finance home improvements.
HOME-BASED WORKERS could use an ADU as their office or workshop.

Can I build an ADU on my property?

In 2019, Des Moines updated its zoning code to make it easier to build ADUs. Consider the following:

Is there room? ADUs in Des Moines can be carved out of an existing house or built in the backyard. Detached ADUs must comply with location requirements shown in the table below along with other local regulations.
Check your zoning. You can check how your property is zoned by entering your address into the City's Show Me My House tool, and you can contact Development Services staff at (515) 283-4192 or planning@dmgov.org to help clarify what's allowed in your district.
Determine if your desired ADU can comply with zoning code requirements on size; height; design compatibility; lot coverage; location on-site; parking; and occupancy. Des Moines' rules are summarized in the table below. You should consult a city planner for full regulations and questions, at the number in the resources box on this page.

City of Des Moines Resources: Visit this City of Des Moines info page to learn more about zoning requirements and how to get the process started.


Quick-reference ADU code table
Approval process
No discretionary approval needed
Type
Internal or detached
Size
Floor area capped at 50% of the floor area of the principal household unit. The lot coverage of all accessory structures on a lot, including an ADU building, may not exceed 576 square feet or 25% of the rear yard, whichever is greater.
Height

Detached ADUs: 17' height limit, except where a higher maximum height is otherwise expressly permitted.
Attached or Internal ADUs: Must fit within the height limit of the primary house, per the base zone.

Design compatibility
A detached ADU must match the main house in roof type, exterior materials, color and character. For internal ADUs, only one entrance may be located on the façade that faces the street.
Location on property
Detached ADUs must be in the rear yard of the primary dwelling and at least 5' from any lot line
Occupancy & Allowed Uses
An ADU can be occupied by a friend or family member, rented long term, or used as a short-term rental (now required of all residential property per Iowa state law). The owner of the property must live on-site in either the primary house or ADU.
As with most major development and renovation projects in Des Moines, building an ADU requires permits from the Permit & Development Center before work can begin. During your pre-application meeting, Development Services staff will help you work through your ADU plans to make sure they meet municipal code requirements and have the permits they need.

You can schedule your pre-application meeting by calling (515) 283-4192 or emailing planning@dmgov.org.

There may also be local rules for utility (e.g. water, sewer, electricity, gas) connections. Typically, the ADU gets its own electrical service.

What issues should you think through before taking on an ADU project?

Before plunging in, here are a few topics worth considering:

Fees. To avoid surprises, take some time to prepare a complete project budget. In addition to design and construction costs, additional costs could include utility connection fees and building permit fees. Not all fees apply to ADU projects, so it may be worth visiting with the city for assistance on estimating total review and permitting costs.
Property taxes. As with any home addition that adds value to a property, an ADU will likely trigger an increase in property taxes. To help ease the tax burden and encourage more of these housing opportunities, the City of Des Moines currently offers a 10-year tax abatement on the value an ADU adds to your property.
Are you ready to be a landlord? Renting out an ADU can offer steady income and provide a new opportunity for someone to live in your neighborhood. If you're planning to rent out the ADU once completed – or move into it while renting out the main house – it's worth thinking through the practical implications of becoming a landlord. Local non-profit HOME Inc. (homeincdsm.org) can help prospective landlords learn the ropes, such as screening tenants, complying with anti-discrimination laws, preparing rental agreements, tracking income & expenses, maintaining the ADU in habitable condition, respecting tenant privacy, and generally adhering to state law.

Frequently Asked Questions
How much do ADUs cost?

The costs of ADUs range, depending on size, type, and level of finish. ADUs tend to cost more on a per-square-foot basis than a new home due to inefficiencies of scale.

The least expensive ADUs tend to be garage conversions or interior conversions. These tend to be in the $50,000 - $100,000 range, often involving some amount of "sweat equity" by the owner. The more expensive ones tend to be new detached structures or basement replacement house lifts.

Although the bulk of these costs are for construction costs, they also include some other costs such as:

Design and architect fees
Building permits and/or impact fees
Lender fees
Other professionals-based specific needs of your project (i.e. surveyor, structural engineer, environmental assessment/clean-up, project manager)

Who builds ADUs and how are they financed?

Although ADUs are occasionally developed by professional builders into newly built homes, they are more often created by individual homeowners and financed through some combination of savings, second mortgages, home equity lines of credit (HELOC), and/or funds from family members. ADUs may also be financed using any loan designed for home addition or renovation projects, such as Fannie Mae's "HomeStyle" renovation loan or FHA's 203(k) rehab loan.

Do ADUs have separate utilities from the primary house?

These rules vary from one city to the next. The most common scenario is for the ADU to have separate electric, gas, and/or cable service from the primary house. Water and sewer services can either be separate or shared.

If your ADU plans require additional utility hookups for water, sewage, or electricity, that will add additional costs that need to be factored in. Before submitting your application, you'll need to check with your utility companies (Des Moines Water Works, Mid-American, cable, phone, etc.) to determine what will be required to provide service to your ADU.

Is a building permit required to build an ADU?

Yes - During your pre-application meeting, Development Services staff will help you work through your ADU plans to make sure they meet municipal code requirements and have the permits they need. You can schedule your pre-application meeting by calling (515) 283-4192 or emailing planning@dmgov.org.


Find out more from AARP
Free Guide: The ABCs of ADUs
***This information is provided for educational purposes ONLY.***