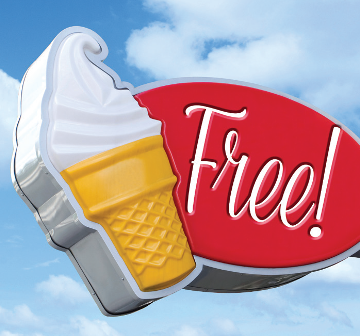 Summer is here, and it's hot!

As part of our outreach to connect with members across the state, we're hosting "free ice cream days" for members at locations in Cedar Rapids and Des Moines.

Meet up with AARP Iowa staff, local members and volunteers for a cool down with some free ice cream! Just bring your AARP member card on the specified day to one of the locations below for a treat!



Cedar Rapids, Tuesday, August 2, 4 - 7 PM
Cold Stone Creamery -- 2 Locations!
Receive one small cup of ice cream with one mix-in of your choice

2210 Edgewood Rd SW #300
Cedar Rapids, IA 52404

4701 1st Ave SE
Cedar Rapids, IA 52402

Des Moines, Thursday, August 4, 4 - 7 PM
Dairy Queen -- 2 Locations!
Receive one small cone with a dip or crunch topping of your choice

5415 Douglas Ave
Des Moinse, IA 50310

2020 Grand Ave #100
West Des Moines, IA 50265

Hope to see you there!