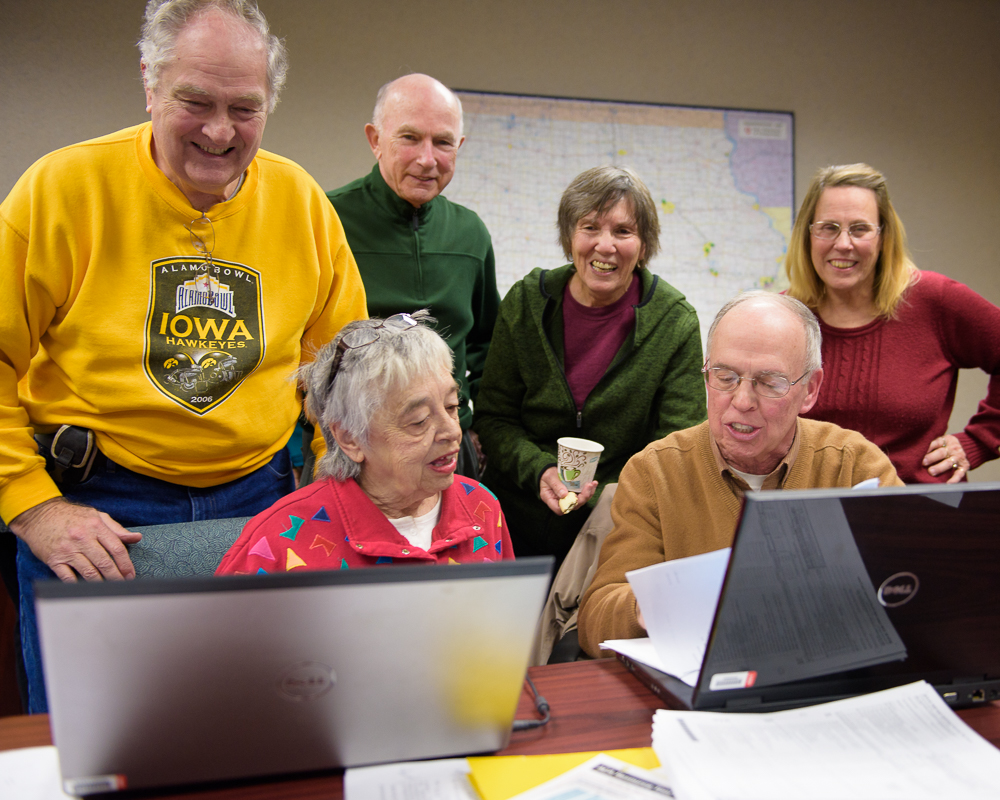 Love working with numbers and helping fellow Iowans? AARP Iowa's Tax-Aide volunteers are looking to add to their statewide team of tax-aide volunteer tax preparers.

Tax-Aide is a free tax assistance and preparation program for taxpayers with low to moderate income supported by the AARP Foundation.

The Iowa program has volunteer opportunities for people at every level of experience who want to stay involved and keep their brains sharp while giving back. Tax volunteers will complete a tax preparation workshop from the Internal Revenue Service prior to working with taxpayers. There is also a need for grass-roots leadership, on-site greeters, those who are skilled in technology, and dedicated translators who can provide language assistance.

Last year, about 200 Iowa AARP Foundation Tax-Aide volunteers helped file over 18,000 state and federal tax returns for Iowa taxpayers. The program is offered at sites across Iowa including senior centers, libraries and other convenient locations.

"As people age, many say they don't have the opportunities to challenge their minds nearly as much as they did when they were younger," said Connie Eastman, AARP Iowa Associate State Director. "AARP Foundation Tax-Aide volunteers are not only helping people within their community but they are giving their mind a workout as well."

AARP Foundation Tax-Aide has grown remarkably across the country since its inaugural team of just four volunteers in 1968. The program now involves more than 35,000 volunteers and serves 2.6 million taxpayers annually at more than 5,000 sites nationwide with free tax help.

AARP Foundation Tax-Aide is the nation's largest free tax assistance and preparation service. Tax-Aide volunteer advisors understand the needs of lower-income older taxpayers. They understand that retirement or other life changes may mean taxes are can be a little more complicated, and that kind of personal attention and assistance ensures that taxpayers of all ages and backgrounds receive applicable tax credits and deductions. Taxpayers do not need to be a member of AARP or a retiree to take advantage of this free assistance service. AARP Foundation Tax-Aide is offered in conjunction with the IRS.

For more information, visit www.aarp.org/taxaide or call 1-888-OURAARP (1-888-687-2277).

About AARP Foundation

AARP Foundation is working to win back opportunity for struggling Americans 50+ by being a force for change on the most serious issues they face today: housing, hunger, income and isolation. By coordinating responses to these issues on all four fronts at once, and supporting them with vigorous legal advocacy, the Foundation serves the unique needs of those 50+ while working with local organizations nationwide to reach more people and make resources go further. AARP Foundation is a charitable affiliate of AARP. Learn more at www.aarpfoundation.org.