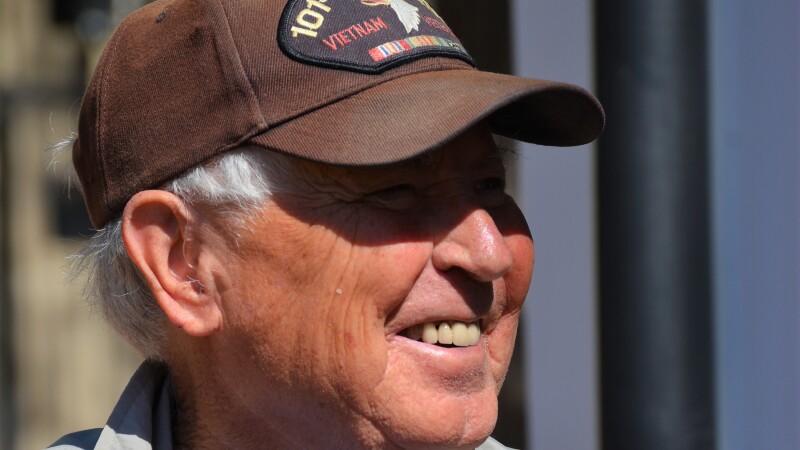 2019 Kentucky Andrus Award for Community Service
"How has the nominee's volunteer service supported AARP's vision and purpose?" This is one of the questions AARP asks of nominees for the AARP Andrus Award for Community Service. Dr. Carlen Pippin and Ruby Mason are two stellar examples of living out AARP's "vision and purpose" for Americans 50-plus.
Dr. Pippin and Ms. Mason were the state's top two individuals selected from the twenty-five statewide nominations. The Andrus Award is the Association's most prestigious volunteer tribute recognizing outstanding individuals age 50 and older who are sharing their experience, talents and skills to enrich the lives of others.
Carlen Pippin of Shelby County is a Vietnam Veteran and retired veterinarian who is anything but retired. The octogenarian volunteer dedicates his time to numerous organizations in his community including Habitat for Humanity, A Place to Sleep, and Veterans Rural Outreach. As a Board Member for A Place to Sleep, he converted his fishing trailer into a "bed-moving" trailer to help place beds in the homes of some 1,900 children since December 2009. Dr. Pippin coordinated fundraising for a joint project with Habitat for Humanity to rehab a disabled Veteran's home and is leading the Veterans Rural Outreach's effort to build seven tiny homes for homeless Veterans. Earlier in 2019, Dr. Pippin was recognized as a Daily Point of Light award Honoree.
Dr. Pippin's Andrus Award and a $2,000 check were presented by AARP Kentucky Executive Council member, Charles Williams at a ceremony with family and friends in Shelbyville. "This award acts as a symbol to the public that we can all work together for positive social change," said Williams. Dr. Pippin is donating his $2,000 prize to continue the work of A Place to Sleep in Shelby County. Learn more about A Place to Sleep at
www.facebook.com/APlaceToSleep
.
Ruby Mason of Nicholasville was selected as the Runner-Up for the 2019 AARP Kentucky Andrus Award. "Ruby Mason is the epitome of service above self. Her life mission has been to help others become productive citizens as they go through life," according to her daughter, Defriece Williams who nominated Ms. Mason.
Ms. Mason's Andrus Award and $500 check were presented by AARP Kentucky Executive Council member, Dr. Merrylyn Moran Smith a ceremony with family and friends at the Jessamine County Food Pantry. "For more than 60 years, AARP has valued the spirit of volunteerism and the important contributions volunteers make to their communities, neighbors, and the programs they serve," said Dr. Merrylyn Moran Smith, AARP Kentucky Executive Council. Ms. Mason also volunteers with AARP Kentucky, serves as President of the Nicholasville Rotary Club, and supports many other civic organizations.
Ms. Mason is donating her $500 prize to support fighting hunger with the Jessamine County Food Pantry. Learn more about the Food Pantry at
http://www.jcfoodpantry.org/
Recipients across the nation are nominated and chosen every year for their ability to enhance the lives of AARP members and prospective members, improve their community, and inspire others to volunteer. AARP will open the next nomination period in April 2020. Learn more, www.aarp.org/andrusaward