Aging Experts and Citizen Advocates Rally in Capitol for Kentucky Seniors
State Legislators to Join Advocates Supporting Legislative Priority Issues in 2013 General Assembly

Advocates and senior supporters will join with invited state legislators in a Capitol rally calling for action on key legislative issues. The Kentucky Association of Gerontology rally seeks to focus attention on KAG's public policy issues and bring together senior advocates, their legislators and other professionals delivering aging services.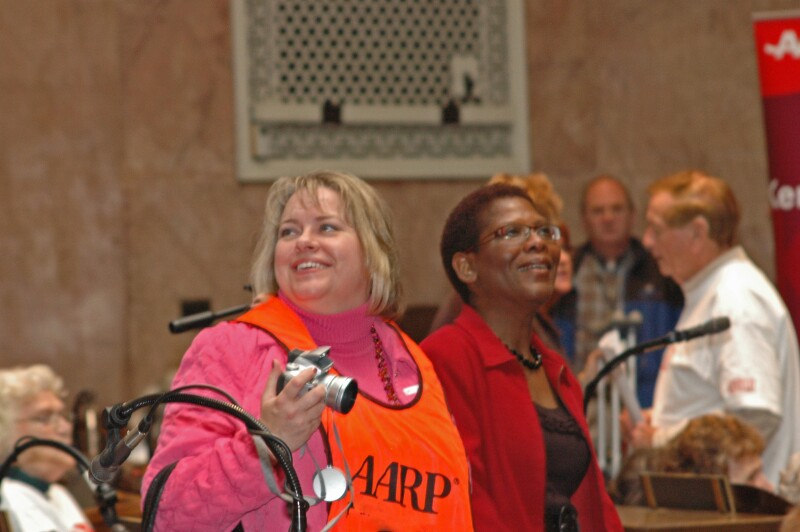 Who: Grassroots citizen advocates, state legislators, and senior advocates
What: "End the Wait, Fill the Plate ● It's More than a Meal" – Rally for Kentucky Seniors

Where: Capitol Rotunda - Frankfort
When: Thursday, February 28th 1:00 p.m. (ET)

Why: KAG and AARP Kentucky are committed to improving the quality of life as we age. Too many aging Kentuckians continue waiting for basic services that will help them live in their own homes longer and with dignity. Organizers are calling for common sense use of taxpayer dollars and increasing funding for senior services providing basic meals, in-home care, adult day care, personal care attendant services, transportation, and many other life-sustaining support services (Homeplace, Grandparent and children supports, Meals on Wheels, Dept. Community Based Services).
More: The Kentucky Association for Gerontology (KAG) is a statewide network advancing the field of aging. KAG is a statewide association with exceptional individuals dedicated to the field of aging. KAG members and its board work to advocate, educate, and network with vision for and with older adults and those who impact their lives.
More on KAG available. Go www.kagky.org