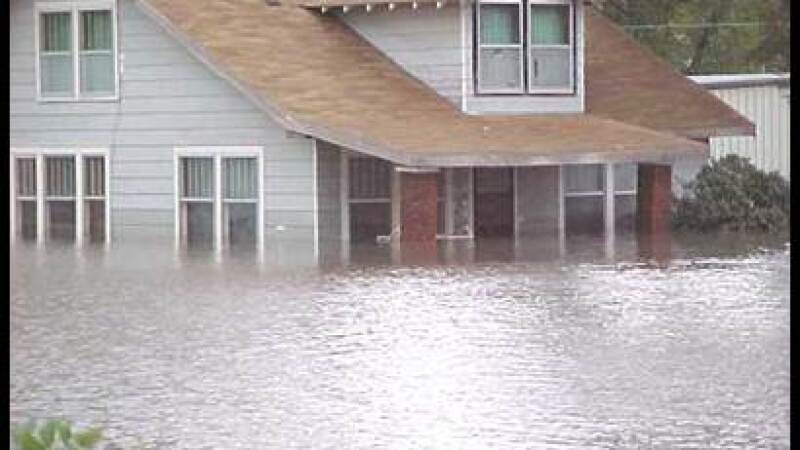 Historically heavy rains drenched nine counties in Eastern Kentucky's Appalachian region in late July, leading to deadly flash flooding and significant and widespread property damage. Gov. Andy Beshear confirmed that dozens died as a result of the storm, which damaged or destroyed hundreds of homes and businesses and left tens of thousands without food, shelter, power or running water.

Shortly after the storm, President Joe Biden approved the state's request for a major disaster declaration, opening the door for more federal aid and resources to back up the state and local organizations helping Kentuckians deal with the aftermath of the floods.

AARP Kentucky has compiled a list of government agencies, nonprofit organizations and other groups that are accepting donations, organizing volunteers and offering supplies and support to victims and their families as clean-up and rebuilding operations begin:
EASTERN KENTUCKY RECOVERY NAVIGATION WEBINAR (Zoom)
August 18 at 9:00 AM - 10:00 AM ET




Register Online: https://us06web.zoom.us/webinar/register/WN_KKb6n6I1R8O8xjIM8KXNZg
If the July 2022 flash floods impacted you, a friend, or a relative, the SPBUSA Flash Floods Recovery Navigation webinar will provide guidance on the following topics:

Managing existing financial obligations
Working with your insurance company
FEMA and Federal Assistance Programs
Muck and Gut tips and guidance
Avoiding Contractor Fraud
How You Can Get Help
If you need emergency assistance, please call 9-1-1. As always, if you need immediate emergency assistance, please call 9-1-1.

Appalshop in Whitesburg is maintaining a list of official resources and donation funds on its Appalachian Flood Support Resources page.

Report Missing Persons
People in search of lived ones impacted by the flooding are urged to call their local Kentucky State Police post:

606-433-7711: Pike, Magoffin, Johnson, Martin, Floyd
606-435-6069: Breathitt, Knott, Leslie, Letcher, Perry
859-623-2404: Owsley, Jackson, Lee
606-784-4127: Wolfe, Morgan
606-573-3131: Harlan
Do NOT call 911 to report missing persons. Keep calling the KSP line if you are unable to get through, as KSP is experiencing many calls at this time. You may also email ksppubaff@ky.gov.
When you call, please provide:

Your name (first, last)
Your phone number
Missing loved one's name (first, last)
Missing loved one's county of residence
Missing loved one's description (gender, age, race, etc.)
Missing loved one's home address and phone number (if known)
Shelter

American Red Cross Eastern Kentucky Chapter - A flood response shelter has been opened in Hazard, the office can be reached at 606-629-3344 or call the main Red Cross line at 1-800-RED CROSS (1-800-733-2767). Red Cross shelters are located here:


First Presbyterian Church, 160 Broadway, Hazard, KY 41701
Floyd County Community Center, 7199 KY-80, Langley, KY 41645
State Parks


Jenny Wiley - 419 Jenny Wiley Dr, Prestonsburg, KY 41653
Buckhorn - 4441 KY-1833, Buckhorn, KY 41721
Pine Mountain - 1050 State Park Rd, Pineville, KY 40977
Shelter by County:


Floyd County:


Floyd County Community Center - 7199 KY-80, Langley, KY 41645
From the Floyd County Fiscal Court Facebook Page: For those displaced by flooding, the Floyd County Community Center is open and available for a safe, dry place to stay. If you are stranded or surrounded by flood water, please call 606-886-1010 with your address and contact information.
Floyd County Schools - Meals for children and families will be at the following locations until 4PM Friday, July 29th. More details at their Facebook post here. 


Adams Middle
Allen Elementary
Betsy Layne Elementary
Duff-Allen Central Elementary
May Valley Elementary
Prestonsburg High School
Stumbo Elementary
South Floyd Elementary
Pike County:


Valley Elementary School - 163 Douglas Pkwy, Pikeville, KY 41501
Free Meal at 127 Hibbard St Pikeville, KY 41501
Free Clothing at 1946 S Mayo Trail, Pikeville, KY 41501
New Beginnings Fellowship Church - 116 Main St, Pikeville, KY 41501
Breathitt County:


Breathitt County Courthouse - 1137 Main St., Jackson, KY 41339
Perry County:


First Presbyterian Church - 160 Broadway St, Hazard, KY 41701
East Perry Elementary - 301 Perry Cir Rd, Hazard, KY 41701
West Perry Elementary - 72 Miss Edna Lane, Hazard, KY 41701
Gospel Light Baptist Church - 100 Independence Dr, Hazard, KY 41701
Second Creek Church of God (call Merill at 606-216-4142) - 406 Hull School RD Hazard, KY 41701
Road Conditions and Closures

Kentuckians can monitor road conditions in Eastern Kentucky and the commonwealth using the Kentucky Transportation Cabinet's GoKy Kentucky Traffic Information dashboard. The dashboard summarizes road conditions, including crashes, traffic, road hazards and weather-related incidents, as reported by the cabinet and app Waze. Users can customize what incidents they see on the map by selecting one or more of these categories, as well as specifying a county or region of the state to focus on.
After the Storm

Insurance


If you're uninsured — or if your insurance doesn't cover damage related to the storm — apply for disaster assistance through FEMA.
If you have homeowners or renters insurance, FEMA recommends taking photos or videos of damage and filing a claim with your provider ASAP.
Helpful Links:


After disasters, impacted homeowners are often at a loss for what to do next. These resources are informative and help homeowners make smart decisions in a stressful time.

How You Can Help
American Red Cross: The Red Cross has opened shelters, sent blood to local hospitals and is helping with local damage assessments. Send a donation or schedule an appointment to give blood or platelets at redcross.org, through the Red Cross Blood Donor app, by calling 800-RED-CROSS (800-733-2767) or by texting "REDCROSS" to 90999. Or fill out a donation form, write a check with "Kentucky floods" in the memo line and mail it to your local Red Cross chapter.
Cowan Community Action Group's flood recovery and relief fund: The organization is collecting donations to supply food, water and medicine to those impacted by the floods, among other services.