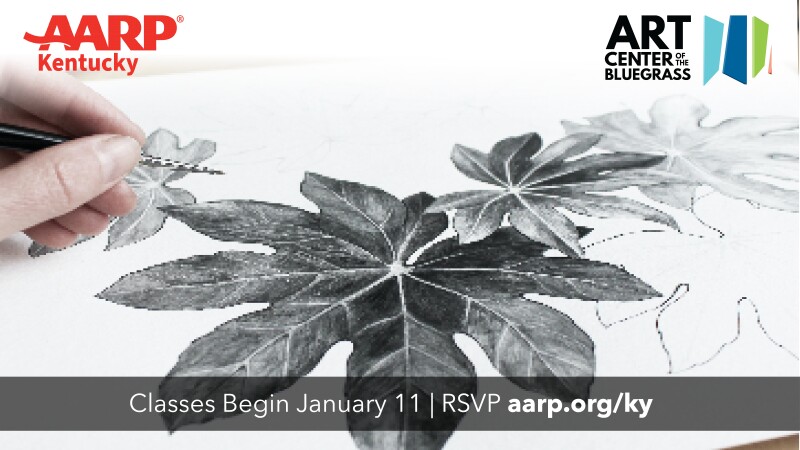 Ready to learn and grow your fundamental concepts of drawing? AARP members and their guests save 50% on registration for this virtual introductory class at Danville's Art Center of the Bluegrass. The January series focuses on foundational techniques and is ideal for new students as well as repeat students looking to deepen their skills.

Join the virtual classes via Zoom every Monday beginning January 11 to February 1 | 6:30 p.m. to 8:00 p.m. ET.
🔴 Online Registration Now Open: Art Center of the Bluegrass Registration
🔴 Enter discount code "drawingclass" at checkout to receive 50% off your registration fee!

Your instructor will demonstrate a different core drawing technique each session and provide drawing exercises for students to complete during and after class. The only supplies you need are a pencil, a good eraser, a ruler or straightedge, and blank paper!