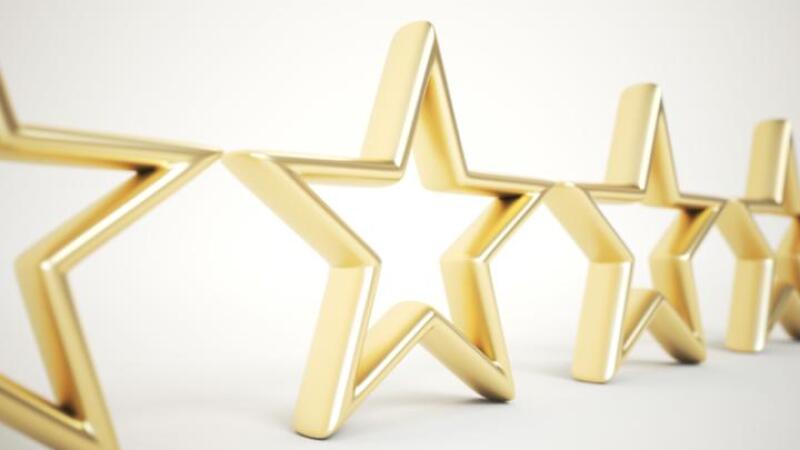 Two Exceptional Kentuckians Honored for Commitment to Community Service

LOUISVILLE, Ky. – AARP Kentucky selected two exceptional Kentuckians to receive its 2020 AARP Kentucky Andrus Award for Community Service -- the Association's most prestigious and visible state volunteer award for community service.

Wanda Fultz of Morehead has been selected by AARP, the nonprofit organization for people 50 and older, for her remarkable service which has greatly benefited her community in Rowan County. The 2020 AARP Kentucky Runner-up is Bobbie Gayle Lewis for her remarkable service for her community of Lancaster in Garrard County. AARP congratulates Wanda and Bobbie Gayle for demonstrating support of AARP's vision, mission and inspiring others to volunteer.

The 2020 Andrus Award for Community Service was formally presented to Wanda and Bobbie Gayle during a virtual ceremony via Zoom with family and friends, AARP Kentucky State President Charlotte Whittaker, and state office leadership earlier this week.

Wanda Fultz received a $2,000 prize to support her outreach and the mission of Gateway Helping Hands.
Bobbie Gayle received a $500 prize supporting the continued mission of The Garrard County Arts Council.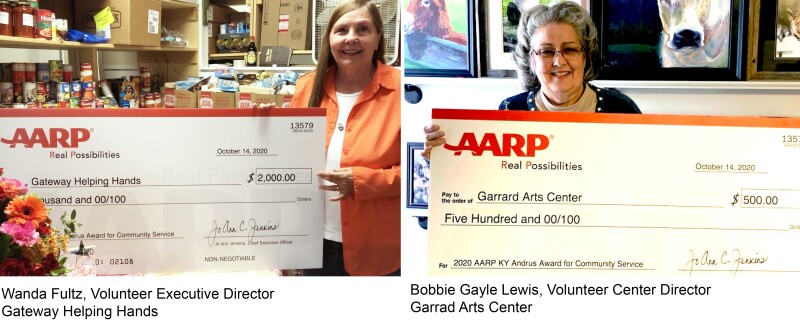 Wanda Fultz founded the non-profit organization, Gateway Helping Hands, with a clear mission: serving others in need without judgement and at any age. Today, she's the volunteer Executive Director, chief fundraiser, and continues her volunteer service even during the pandemic. "Wanda has helped so many people of all ages, including elderly who have been forgotten on the backroads of Eastern Kentucky‐people who have no family, no transportation, who call 911 because they haven't eaten in a week," said Mary Phillips of Morehead. Phillips added, "She has the biggest heart. She treats them all with dignity and respect."

Bobbie Gayle Lewis is a resilient community volunteer sharing her love of community and the arts in Garrard County. The Garrard Arts Center is a non-profit organization functioning entirely with volunteers. Ms. Lewis is the volunteer Center Director recruiting and coordinating new volunteers. Today, she is working with more than 75 other volunteers and facilitating the art center's programs.

"She has worked tirelessly for years as the glue to hold the group together and propel it to become a mainstay for arts education in Lancaster," said Judy Burkhead who drafted the award nomination. "She recognizes that every person has worth and helping them find their "niche" benefits the person and community as well."

"This award acts as a symbol to the public that we can all work together for positive social change, especially during this pandemic" said Charlotte Whittaker, AARP Kentucky Volunteer State President. "AARP was built on the spirit of volunteerism and the important contributions volunteers make to their communities, neighbors, and the programs they serve."

Recipients across the nation were chosen for their ability to enhance the lives of AARP members and prospective members, improve the community in or for which the work was performed, and inspire others to volunteer.

More about - Gateway Helping Hands
More about - The Garrard Arts Center