AARP Volunteers Capture Ohio Co. Veterans' Stories for Library of Congress

For the third straight year, Ohio County veterans' personal stories are being recorded for the Library of Congress' Veterans History Project (VHP). Local and state AARP volunteers spent two days in a special effort to capture and preserve these hero's first-hand stories for future generations.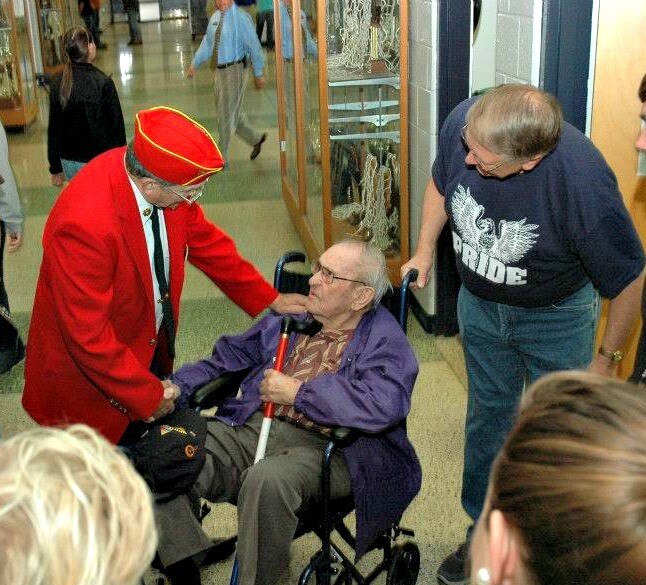 As Americans prepare to the observe Memorial Day, other local veterans – spanning WWII to Vietnam – were interviewed in Ohio Conty High School.Their stories of service to the nation will be submitted to the Library of Congress' Veterans History Project.

AARP Kentucky volunteers, Don Rose (Winchester) and Charlotte Whittaker (Hartford), have worked statewide since VHP launched in 2009 to capture these stories before being lost forever. An estimated 1,000 WWII veterans pass away every day. Charlotte Whittaker of AARP's Ohio Co. Chapter, has coordinated the local organizing of the interviews for three consecutive years. This year's effort is receiving support from Ohio County Fiscal Court, AARP, and special help from JROTC Cadets.

A Marine Corps veteran and AARP Winchester Chapter officer, Don Rose, interviewed six local veterans. Rose has collected more than 200 veterans' stories and is recognized nationally for his story collection.


http://youtu.be/ws7gYnEye94[/youtube]



Congress created VHP in 2000 seeking to preserve and share the human experience from the nation's military service. VHP is the largest oral-history collection in the United States. Originally funded by the U.S. Congress with a grant from AARP (VHP's only corporate sponsor), the project now has over 74,000 stories with more than 1,000 Kentuckians' stories now archived in the Library of Congress. More on VHP national activities is available online http://www.loc.gov/vets/