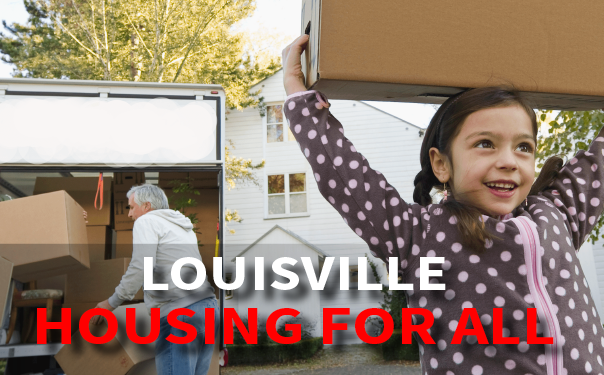 What is Missing Middle Housing?
According to the Census by 2030, 1 in 5 people in the United States will be age 65 or over. A high percentage of older Kentuckians, both renters and homeowners, are housing cost burdened and this burden increases with age. Today, an older adult looking to downsize will face a tough challenge finding an affordable home in her own neighborhood whether looking to rent or own.

"Middle Housing" is a range of house-scale buildings with multiple units—compatible in scale and form with detached single-family homes located in a walkable neighborhood. And with Boomers retiring and downsizing their homes, and a high percentage of people living alone or as couples, Kentucky — like many other states — is feeling the acute lack of attainable housing choice and affordability. "Zoning is currently operating with a one-hundred year old operating system," Daniel Parolek, Founding Principal of Opticos Design, is one of the foremost urban designers and architects working to meet the growing demand for walkable urban living.

Research shows that between 50 and 60 percent of adults ages 18-49 want to remain in their communities and homes as they age, while nearly 80 percent of adults age 50 and older indicate this same desire. Adults living alone account for 28 percent of U.S. households and this phenomenon is growing across all ages and incomes. We also know that Boomer and Millennials have similar preferences for walkable, mixed use neighborhoods, with a mix of varied types of homes and access to amenities and transportation options. However, our communities today lack the affordable, accessible, and varied housing options needed to meet people's preferences, our changing demographics, and economic realities.

AARP Kentucky is working with communities to provide information about understanding of "Missing Middle Housing," which is a term created by architect and urban designer Daniel Parolek, Founding Principal of Opticos Design, based in Berkeley, California. Read more from AARP Livable Communities link to find articles, photographs and more about Missing Middle Housing.

For too many households, the right type of house, in the right location, at the right price point can't be found because it no longer exists. The homogeneity of the type of housing currently allowed in neighborhoods is in sharp contrast to the increasing diversity of our households, the changing housing preferences and needs as a result of the aging of our populations. Duplexes, triplexes, cottage clusters, and other middle housing, can offer the needed smaller space, more affordable options in our existing neighborhoods.

AARP support expanding housing choice in terms of size and types of homes, encouraging walkable communities so people have easier access to amenities, services and supports, and prioritizing the preservation of neighborhood character and existing homes. Kentucky cities need options and solutions to address the housing crisis at hand, but one critical solution can be to simply allow more varied housing types in our neighborhoods.

Making Room: Housing for a Changing America, a publication by AARP Foundation and the National Building Museum, points to zoning as one of the most powerful tool a community has in terms of decisions about what gets built, and where.

The Basics: Missing Middle Housing

Is ideally located within a walkable area, close to amenities
Never exceeds the scale of a house (height, width and depth)
Mixes well with other building types
Features small but well-designed residences, often with floor plans similar to those common in single-family homes
Can be for sale or rent
Creates a sense of community within a building and in the neighborhood
Learn more: MissingMiddleHousing.com

Learn More about Missing Middle Housing

Housing For All Ages and All People
AARP Kentucky is working to provide opportunities for you to choose how you live as you age. We are proud to have championed new Accessory Dwelling Unit (ADU) ordinances Louisville. The "by right" ordinance now allows people to create additional living spaces so people can live with their family as they age. Now you can convert your attics, basements, and garages into livable homes for your loved ones. AARP encourages you to discover how you can make room for family on your property.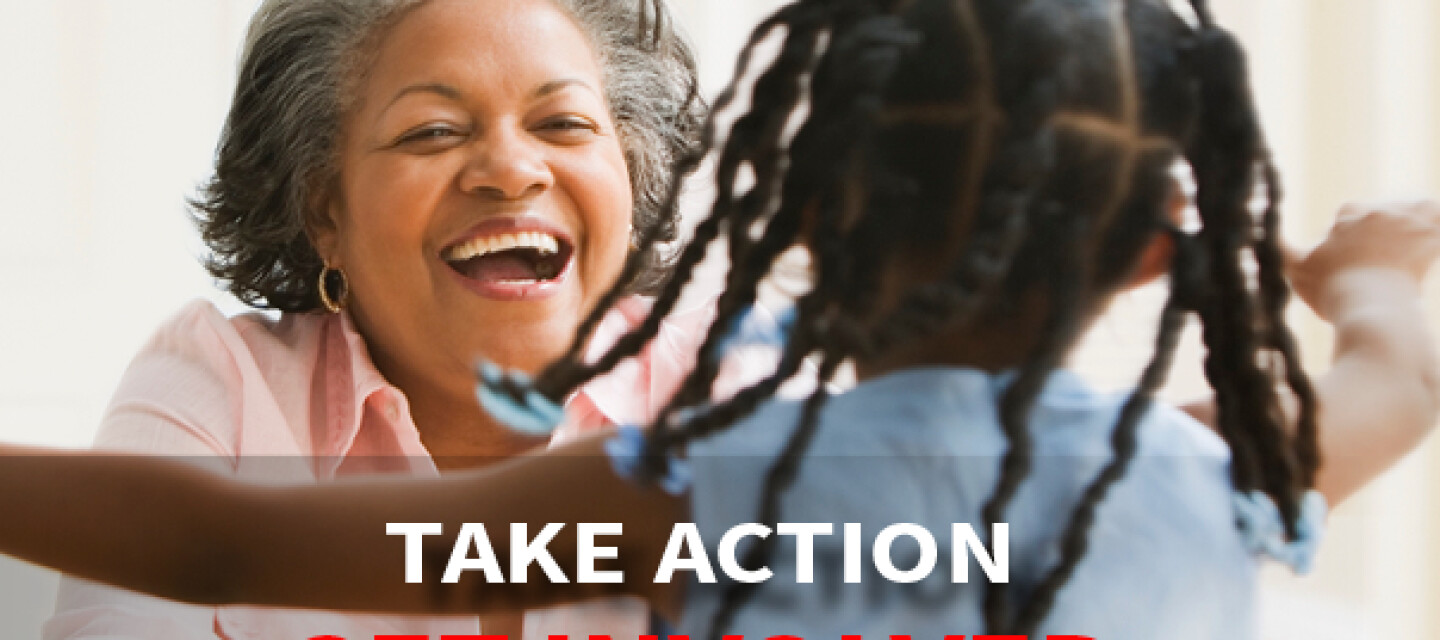 Louisville needs equitable and attainable housing for everyone - at every age.
Click here
to join us and make housing better for all!
NEW Louisville Metro Planning & Design Services has developed a new comprehensive resource focused on "Middle Housing." The new guide details Louisville's housing history and present day range of house-sized choices with multiple units between single-family homes and larger apartment buildings.
Visit the site, here: What is Middle Housing?

What are Accessory Dwelling Units?
An Accessory Dwelling Unit (ADU) is a fully self-contained home with its own kitchen, bathroom(s) and sleeping area on the same lot as the main house. They're a smart match for smaller households and can be created through basement or garage conversions, additions, or new construction of back yard "tiny homes." Typically, most residential zones and requires that they be discreetly located to fit in well with the surrounding neighborhood. Oftentimes, they're invisible from the street. However, you should check local regulations to be sure your project is in compliance Creative design of ADUs can take many different forms and styles, they can fit discreetly into all sorts of communities, including suburban subdivisions, row-house streets (either with or without back alleys), urban neighborhoods — and, of course, large lots in rural areas. ADUs can help keep multi-generational families together or give homeowners a new option to rent part of their property in order to afford and maintain their primary residence.

DETACHED ADU is a stand-alone home on the same lot as a larger, primary dwelling. Examples include backyard bungalows and converted outbuildings.
ATTACHED ADU connects to an existing house, typically through the construction of an addition along the home's side or rear. Such units can have a separate or shared entrance.
GARAGE ADU makes use of an attached or detached garage by converting the space into a residence. Other options involve adding a second story ADU above or beside a garage or building a new structure for both people and cars.
INTERNAL ADU is created when a portion of an existing home is partitioned off and renovated to become a separate residence. This can be a LOWER-LEVEL ADU created through the conversion of a home's existing basement (provided that height and safety conditions can be met).
Read more about the approved ADU regulations in Louisville, below: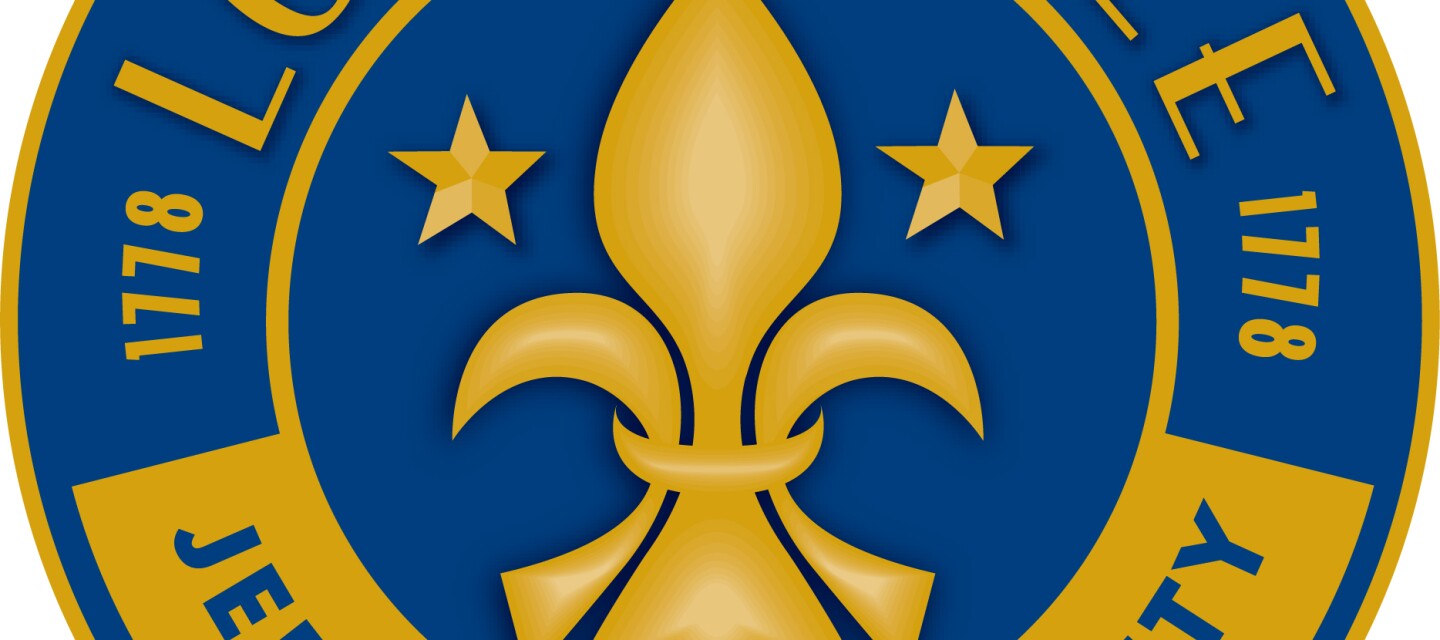 Louisville Metro Planning & Design Services - What are the Rules for ADUs?
Planning Your ADU in Louisville
Paying for Your ADU
The best way to finance your ADU will depend on the cost of your project and your financial position. Although ADUs are occasionally developed by professional builders into newly built homes, they are more often created by individual homeowners and financed through some combination of savings, second mortgages, home equity lines of credit (HELOC), and/or funds from family members. ADUs may also be financed using any loan designed for home addition or renovation projects, such as Fannie Mae's "HomeStyle" renovation loan or FHA's 203(k) rehab loan. If you have enough equity in your property, you may be able to use a HELOC to build your ADU. A HELOC is a revolving source of funds which you can access as you choose, and it is a second mortgage on your property. The Cash-Out Refinance Mortgage is a cash-out refinance, you turn a portion of your equity into cash, and start a new first mortgage with a higher principal amount. Similarly, you can use the loan proceeds from a Renovation Mortgage to finance your ADU. Different from a cash-out refinance, these loan products consider the "as-completed" value of your property, including the ADU, to determine how much you can borrow.

Two common renovation mortgages to help finance ADUs:

ADU Housing Options in Louisville
Great Neighborhoods for All Ages-AARP Livability Index

Need more local data about housing or transportation your community? Visit the Updated AARP Livability Index. The AARP Livability Index scores neighborhoods and communities across the U.S. for the services and amenities that impact you the most.