Lexington AARP volunteers' excitement could be seen on their faces as they greet local members and guests to the historic Lyric Theatre. The film, "Southside with You" was selected as the first in a series of free AARP Movies for Grownups in Lexington.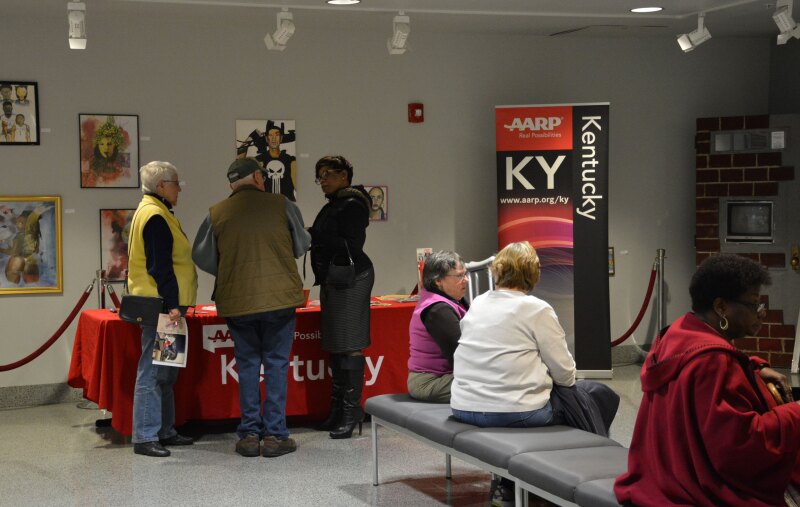 The importance of community involvement and engagement was highlighted at Lexington's Lyric Theatre during a screening of "Southside with You" part of AARP's Movies for Grownups. The film, inspired by Barack and Michelle Obama's first date in 1989, shows how a group of citizens working together for positive change can convince government to support the need for neighborhood change. "Southside withYou" a beautifully acted and filmed movie, demonstrates how an idea with positive guidance, in this instance provided by a young Barack Obama, can change lives in a positive way.

Similar changes are under way in Lexington, one of four Age-Friendly communities in the state. AARP Kentucky and local Age-Friendly partners of Age-Friendly Lexington recently held Livable Communities Solutions Forum, held in the new Lexington Senior Center, examined positive ways citizens can examine local needs and issues important to the 50 plus community. The on-going effort driven by volunteers continues to focus on the issues (8 Domains) of Outdoor Spaces and Buildings, Transportation, Housing, Social Participation, Respect and Social Inclusion, Civic Participation and Employment, Communication and Information, Community and Health Services through continuous small group meetings, developing solutions from a multi-generational perspective. Learn more at www.aarp.org/livable


Watch for more screenings of AARP Movies for Grownups and Age-Friendly communities activities in Lexington coming in 2017. Check our Lexington AARP blog often for local events, special offers, volunteer opportunities, and more.