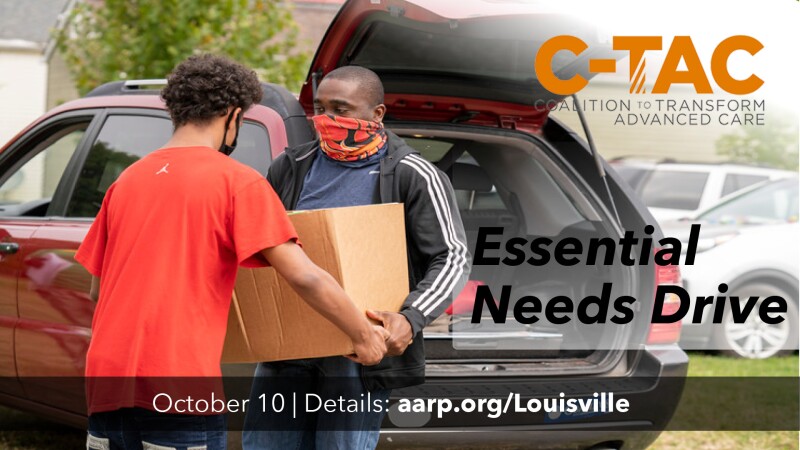 MEDIA ADVISORY - Louisville
Faith Community Reaches Within to Reach Out and Help
Louisville Faith Community launching essential needs drive to collect life's basics during COVID-19 pandemic with C-TAC and AARP Kentucky.

LOUISVILLE, Ky. – Today, too many Louisville families and older residents are still struggling to meet life's most basics living needs. A collaboration with local Faith Communities, Coalition to Transform Advanced Care (C-TAC), and AARP Kentucky are seeking to help those most in need as the pandemic continues.

Who: Louisville Faith Community volunteers; Coalition to Transform Advanced Care, and AARP Kentucky.

What: A city-wide essential needs drive is collecting basic household items (paper products, laundry, personal hygiene and feminine products, dental items and more) to help Louisvillians in need due to coronavirus pandemic.

Where: Two drop-off locations are available for the public:

• Christ Cathedral of Praise, 711 W. St. Catherine Street

• Christ Way Baptist Church, 237 E. Breckinridge Street

When: Saturday, October 10 – Noon to 5:00 p.m. EST

Why: Helping each other during this pandemic is what we do to lift up each other in Louisville. Join local churches and the Coalition to Transform Advanced Care in supporting an essential needs drive.

More details available: https://aarp.cvent.com/kyneedsdrive.


# # #