Dedicated Champion for Seniors Honored for Leadership
Advocate for aging Kentuckians recognized for helping empower hundreds of seniors and their supporters to advocate for their growing needs in the Kentucky General Assembly.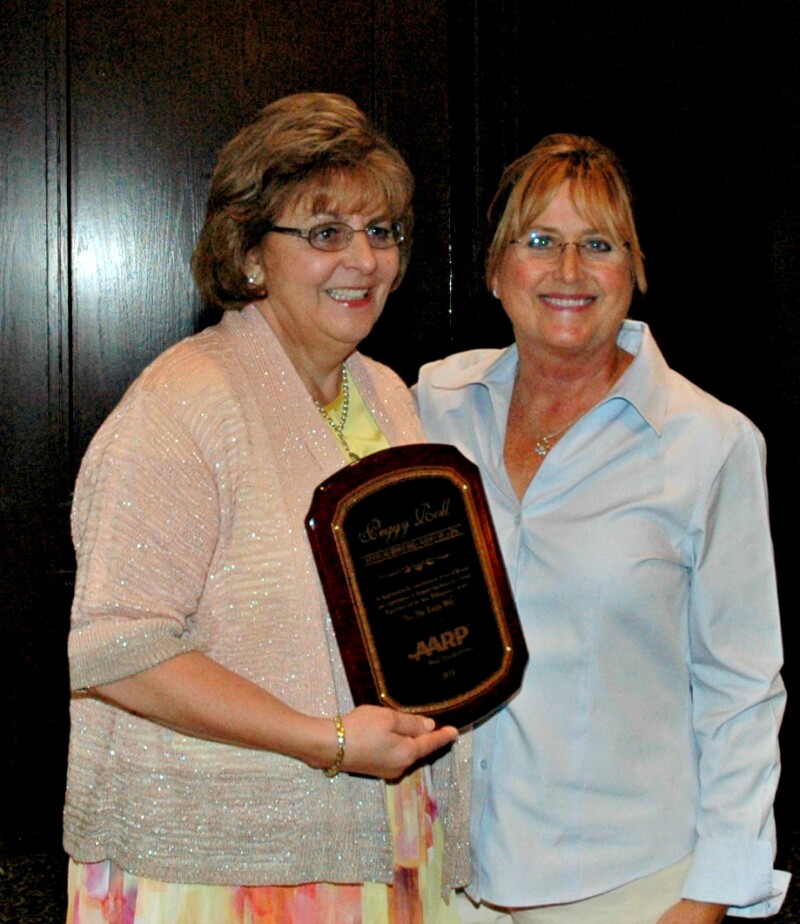 P eggy Roll believes seniors have a powerful story to tell members of the Kentucky General Assembly. She thinks one of the best ways to help boost programs helping meet the basic needs of aging Kentuckians is to empower seniors to be their own advocate in Frankfort. For her years of work on behalf of seniors, Roll received a special advocacy award from AARP Kentucky at the Kentucky Association for Gerontology (KAG) ceremony in Lexington.

As the Director of Human Services at the Kentucky River Area Development District, Roll knows that with a little extra help, most aging Kentuckians can live in their own homes longer while saving taxpayer dollars in the state's Medicaid program. She received the honors for coordinating and mobilizing seniors from across the state's Area Agencies on Aging in support of increased funding for home care programs helping people live independently. AARP Kentucky presented Roll the award for her leadership to protect seniors and secure needed funding for the Department of Aging and Independent Living (DAIL).

AARP Kentucky Associate State Director of Advocacy Cathy Allgood Murphy presented Roll the award during the Annual Lexington Summer Series on Aging at the KAG Award Luncheon. Roll accepted the award saying, "I believe no one can better tell lawmakers what seniors need most than seniors themselves. Our seniors don't mind you fighting for them, but they want to fight for themselves, too."

"I do this to empower seniors so they can tell their own stories to their lawmakers face-to-face,"  Peggy Roll.

Roll credits the outreach's success to a "strong" partnership between Area Development Districts, Area Agencies on Aging and AARP for making trips to the General Assembly possible. She believes the experience makes a big difference and after making one of these trips, "our seniors are ready to advocate for themselves." Roll says that the seniors are excited to make the trip and "they're not going for sight-seeing." Roll noted that some of the seniors, including one 72 year-old from Hazard, have never been to the state capital before making an advocacy visit.

"Peggy's commitment to aging services is inspiring and she's been a great partner supporting their needs in the General Assembly year after year. Her leadership is instrumental in helping protect Kentucky's most vulnerable citizens. It's an honor to know her and work with her for all Kentuckians," said Allgood Murphy.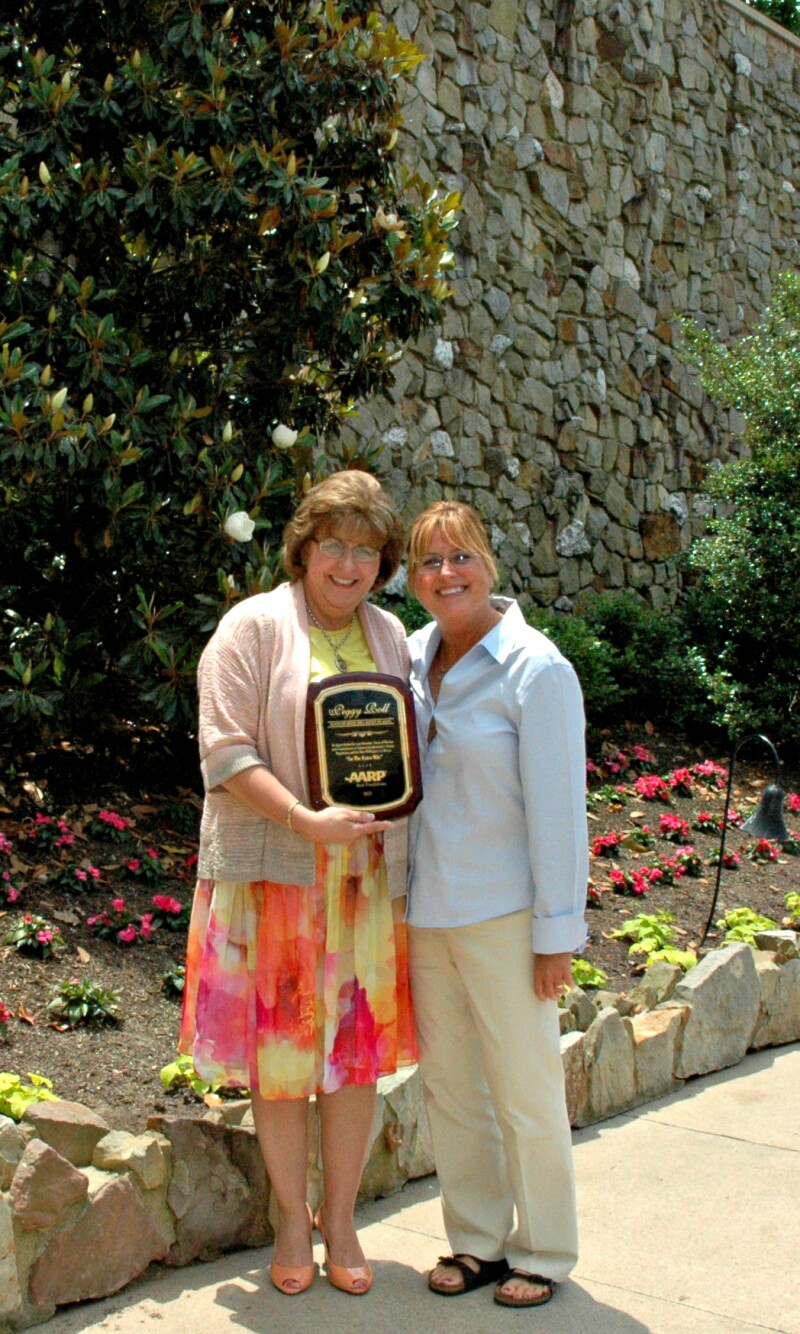 AARP has long pushed for investing in a better balance between nursing home care and home based services to cut waiting lists and deliver significant savings to taxpayers and Medicaid. AARP is continuing to work with Roll and others across the state to build grassroots supports to deliver more efficient long-term care options that help people live longer where they want to be – in their own homes.

As the 2014 General Assembly approaches, AARP is continuing to mobilize seniors and grassroots advocates to push for more funding delivering home care and meals. These are basic, community based and cost-effective services helping people stay in their own homes and out of nursing homes paid for with state Medicaid dollars.