"Marjorie Towns has done it all, she's a rock and we'll miss her," says AARP Kentucky Driver Safety State Coordinator Leon Morrow. And anyone who has worked with Towns of Glasgow, Kentucky knows he's not exaggerating.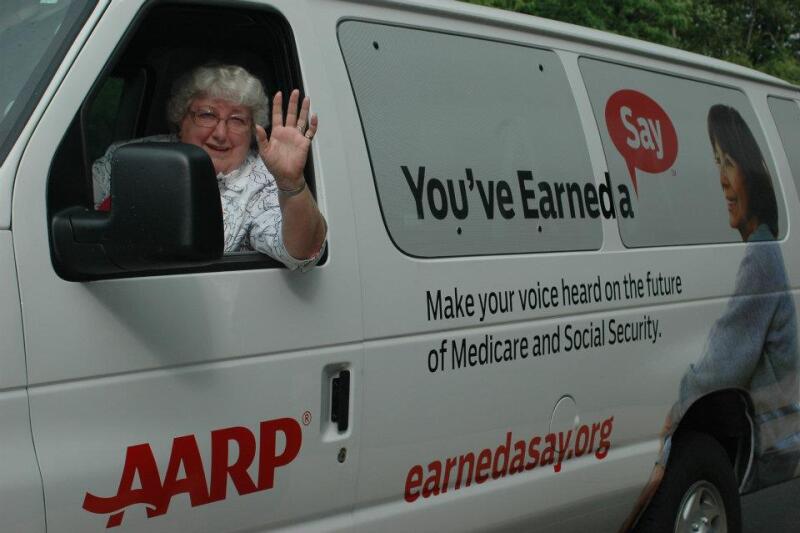 Marjorie's story is a wonderful example of the personal satisfaction volunteering can give to those who choose to give back to their communities. AARP Founder and first volunteer, Dr. Ethel Percy Andrus' vision in 1958 was to grow an "Army of useful citizens." And long before the Kentucky State Office opened its doors in 2001, Marjorie was volunteering for AARP and her Glasgow AARP Chapter. Marjorie Towns served in that "Army" in most every position AARP asked of her – and more.
Marjorie is officially moving on as an AARP volunteer in Kentucky. She takes with her decades of experience and satisfaction of serving her community and the Commonwealth. "Volunteers are like sunshine, they help us grow," said AARP Kentucky State President Jim Kimbrough. Towns has rightfully received many awards and recognitions from Tax-Aide, Driver Safety and the Association's highest volunteer award, the AARP Andrus Award for Community Service. According to Kimbrough, "It's volunteers like Marjorie that give AARP the ability to serve its members locally and across the country. We owe them all a great debt and wish Marjorie the best."
With a lifetime of wisdom and know-how, AARP volunteers are ready and uniquely equipped to serve their communities by sharing their experience with those in need. And with a diverse range of opportunities available through AARP, everyone can get involved.
Contact AARP Kentucky to explore all the possibilities of volunteering in the Bluegrass. With its broad network of organizational friends, AARP Kentucky can help you find a place where you can use your skills and experience to the best of your abilities. You know what volunteering can do for others; now see what it can do for you. See what's happening in Kentucky. Go.
Send us an email at kyaarp@aarp.org or call us 1-866-295-7275 to begin your journey.