Tour Bus providing health tests, assessments, education and consulting services for FREE!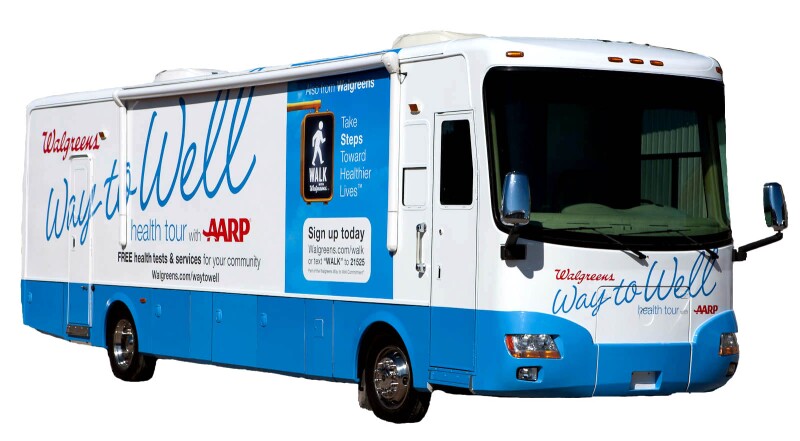 The " Walgreens Way to Well Health Tour with AARP" will provide free health tests at events near you throughout Louisville from April 16-27, 2014 . Walgreens_Way_Health_Tour_Louisville_2014 (PDF) Walgreens_Way_Health_Tour_Louisville_2014
Free health tests, valued at over $100, measure 10 key indicators that include total cholesterol, glucose, blood pressure, body mass index, skeletal muscle, visceral fat, real body age and more. The tests are administered to adults age 18 years and older by certified wellness staff and can be completed in about 20 minutes. No insurance or appointment is necessary, make plans this week to take advantage of these free health services.
Visitors also have access to free educational information and consultations and results are available immediately. Remember, early detection is the key to prevention.
The Way to Well Health Tour also offers a free one-year AARP membership voucher will be given to every person who participates in any of the Walgreens/AARP co-branded free health testing programs.
More tour details, here: http://waytowelltour.com