AARP Massachusetts
News and information important to Bay State residents age 50+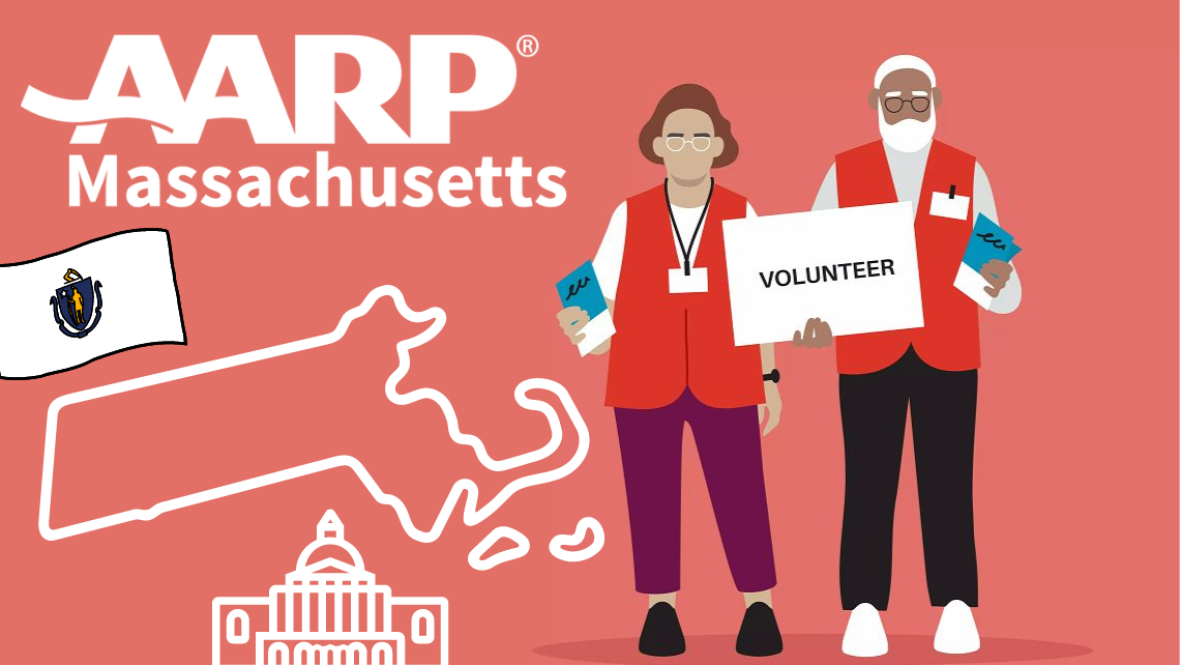 MAY 11, 2023
June 14, tune into our live virtual event and find out all of the unique ways you can volunteer with AARP. With a lifetime of wisdom and know-how, AARP volunteers are ready and uniquely equipped to serve their communities by sharing their experience with those in need. And with a diverse range of opportunities available through AARP, everyone can get involved.
MAY 18, 2023
Your source for all of the upcoming events from AARP Massachusetts
MAY 22, 2023
AARP Massachusetts is looking to honor a volunteer whose work has improved the community, reflected AARP's vision and mission, and inspired other volunteers. This is our most prestigious volunteer tribute and is open to any volunteer, inside or outside of AARP. Deadline to nominate someone is July 15th
MAY 12, 2023
This page is home to a list of upcoming events we are hosting that can help you gain insight at whatever stage you are at in your caregiving journey. You can also find helpful guides and see how AARP Massachusetts has been advocating for Massachusetts Family Caregivers.
Search AARP Massachusetts