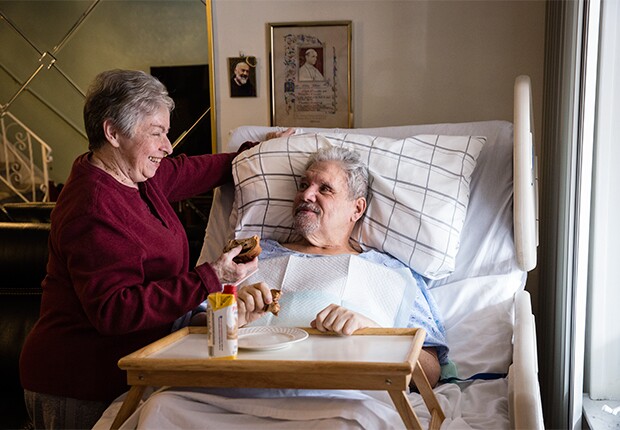 The Caregiver, Advise, Record, Enable (CARE) Act takes effect March 8, requiring state agencies to develop guidance for hospitals to ease the transition back home for patients and their caregivers.

By this fall, hospitals across the state will give every patient an opportunity to designate a caregiver, notify the caregiver when the patient is about to be discharged and instruct the caregiver on how to perform follow-up medical tasks for the patient at home, such as managing medications or dressing wounds.

Backed by AARP Massachusetts, the legislation was sponsored by state Sen. Linda Dorcena Forry (D-Dorchester) and Rep. Chris Walsh (D-Framingham). Gov. Charlie Baker (R) signed it in December.

"This law provides essential support for unpaid family caregivers, who are often called on to provide complex medical care," said Mike Festa, AARP state director.