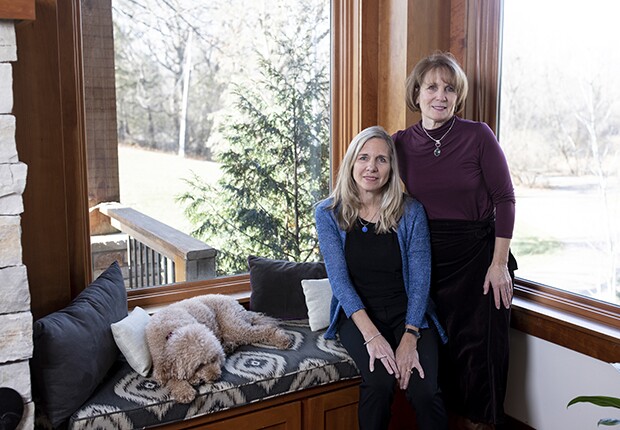 By Pamela Schmid

When Jean Peters and her sisters moved their 85-year-old mom to an Edina assisted living complex with amenities, they felt sure she would be cared for and safe.

"It was a brand-new facility that promised everything," recalled Peters, 63, of Bloomington.

But soon she suspected that her mother wasn't getting the proper care. Her suspicions were confirmed when a camera she installed in her mother's apartment captured a nurse's aide treating her frail mother roughly and insulting her.

Peters was stunned at how the state handled an investigation into the incident and channeled her traumatic experience into action, pushing for legal reform in the senior-care industry.

Protecting older Minnesotans from abuse and neglect will be a priority for AARP and other elder-care advocates during the 2019 legislative session, after a similar effort fell short this year.

Sen. Tony Lourey (DFL-Kerrick), author of the bill with Rep. Liz Olson (DFL-Duluth), is "cautiously optimistic. I do think we'll have a better shot at getting some meaningful work done."

Focus on Licensing
Some 60,000 seniors across Minnesota reside in assisted living settings, compared with fewer than 28,000 in nursing homes. Nursing homes must be licensed under state law, but Minnesota is the only state that doesn't require licensing for assisted living facilities, according to Ron Elwood, supervising attorney for Mid-Minnesota Legal Aid's Legal Services Advocacy Project.

Through licensing, states may impose regulations on staffing, employee training and qualifications for administrators. In Minnesota, however, "there are no minimum standards," Elwood said, "but there ought to be."

Licensing will be a key focus for AARP Minnesota in 2019, said Mary Jo George, the association's advocacy director.

"We license a lot of things in this state to protect the public—cosmetology services, dog kennels," George said. "Why wouldn't we license assisted living facilities?"

As vice president of Elder Voice Family Advocates, a coalition of families and others working to improve care for vulnerable older adults, Peters has shared her story. Her mother, Jackie, died four months before the Minnesota Health Department released its finding, in June 2014, that she had been subjected to verbal and emotional abuse.

The department faulted the nursing aide, but not the facility, for the mistreatment.

Others have told lawmakers about residents who were abused, threatened with eviction, and suffered amputation and even death because of substandard care, said Kristine Sundberg, the coalition's president.

The 2018 reform package had bipartisan support and strong backing from Gov. Mark Dayton (DFL), but "it got caught up in a partisan session," Lourey said.

Although the senior-care industry objected to several of the reforms, "I think there was more agreement than people wanted to give us credit for," said Toby Pearson, vice president of advocacy at Care Providers of Minnesota.

George is hopeful about reaching a meaningful compromise in 2019. "Protecting our elders should be a bipartisan issue," she said. To get involved, email aarpmn@aarp.org or call 866-554-5381.

Pamela Schmid is a writer living in St. Paul.