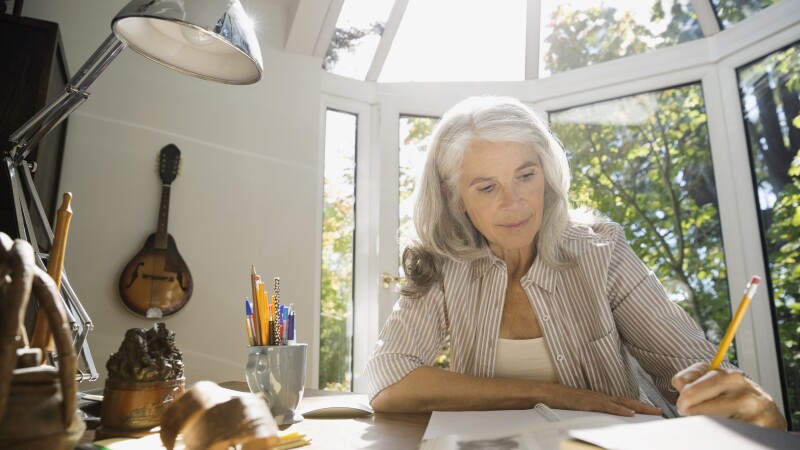 AARP Minnesota volunteer Joanna Lees recently shared a story about how she is staying connected and active during the COVID-19 outbreak.

"In our community, a senior co-op, we are sharing poetry and music. Thanks to one resident who initiated the whole endeavor by lending over 100 books of poetry to our library and a creative duo who from time to time have hosted "sing-alongs" throughout the building both inside and outside.

During the last few weeks, fellow residents have shared stories of long ago, favorite poems, images, and photos, and other items that have been shared daily by email, and many of which have been posted on the electronic board. These contributions of creativity have maintained our well being as we live through the COVID-19 crisis. Although not all of us write poetry, one activity that seemed to work for many of us was to share a six-word autobiography." - Joanna Lees, AARP MN Volunteer

Are you staying connected and maintaining your emotional health during the pandemic? With older Americans being asked to avoid contact with others to deter the spread of COVID-19, feelings of isolation are naturally emerging — especially among those who are home alone. AARP asked Val Walker, an expert on coping with isolation and author of The Art of Comforting and 400 Friends and No One to Call, for practical advice on ways to stay connected and maintain mental and emotional health.

For additional COVID-19 resources for Minnesotans and to learn how you can help others, visit https://states.aarp.org/minnesota/mncovid19.

We are looking for volunteers across the state to make a difference in your community. To learn more and apply to be a volunteer visit https://states.aarp.org/minnesota/volunteer-with-aarp-mn.