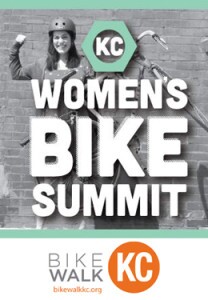 There were bikes everywhere at the Third Annual Women's Bike Summit on September 10 at St. Teresa's Academy in Kansas City.

AARP in Kansas City teamed with BikeWalk KC to present a program for women of all ages and backgrounds to discuss issues relevant to them as cyclists. During the summit, women gathered to learn more about biking with confidence, bicycle maintenance, and safety on the roadways.

"It was a great event that also promoted camaraderie and demonstrated that AARP offers active lifestyle events to our members and others," said Craig Eichelman, AARP Missouri state director and one of the event coordinators. In addition to sharing information, participants received AARP bike backpacks.