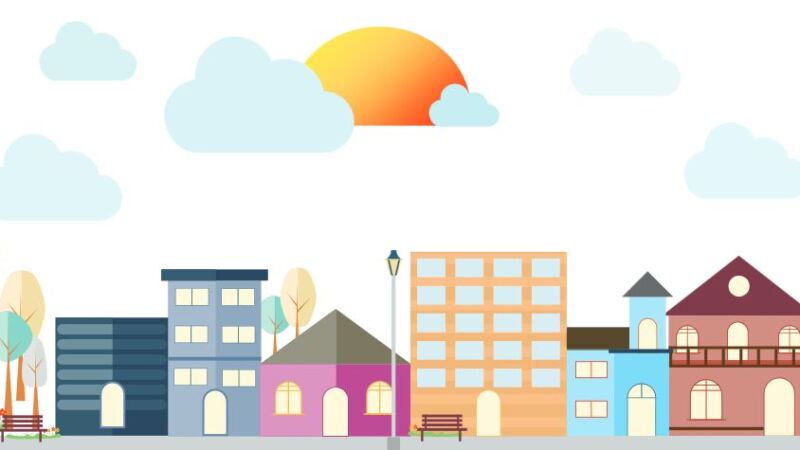 Laura Miller can't help but smile when she walks by the once-dilapidated bus stop turned vibrant public space in the St. Louis suburb of Maplewood.

Earlier this year, AARP Missouri funded a project to revamp one of the city's transit stops, which now has two well-lit seating areas, sidewalks with colorful activity suggestions like hopscotch, and blocks spelling "Maple-wood" that lead to a nearby pocket park.

"I see the community using this corner a lot more now," said Miller, 47, the city's community development director. Her family moved to Maplewood 10 years ago, in part for its walkability.

The project is one way AARP is working to make communities across the state more livable for residents of all ages. It's also supporting the installation of exercise equipment in public parks to promote healthy living, and a home renovation designed to let older adults live independently for as long as possible.

Making neighborhoods safer and more appealing for walkers, cyclists and others is more important than ever, given that everyone is spending more time at home because of the coronavirus pandemic.

"It's where people connect in the city," Sheila Holm, AARP Missouri community outreach director, said of the Maplewood space. "We hope this serves as a model for creating other safe and secure bus stops in the region."

AARP partnered with the city, national nonprofit KABOOM!, Citizens National Bank and local advocacy group Citizens for Modern Transit.

"This is a whole new ball game for us," said CMT Executive Director Kimberly Cella. She hopes a safer, more appealing place to wait for buses will encourage people to give public transportation a try in one of the region's major corridors. "We need to keep our communities connected, and whether you use it or not, everyone needs a community with world-class transit."

Helping people stay active

In Kansas City, AARP Missouri covered half the cost of a home renovation that will allow its future residents to safely live independently longer.

The house will include a wheelchair ramp in front, a master bedroom, bathroom and washer-dryer units on the main floor, and kitchen counters at variable heights so people can prepare food while seated.

AARP teamed up with Westside Housing, a local nonprofit that acquires blighted, vacant properties and rehabs them to sell to low-income families for below-market value.

The idea arose from an AARP- commissioned survey of 800 voters age 50-plus in the run-up to the 2019 mayoral race.

"We learned that affordable housing was the most important issue for our members," said Craig Eichelman, AARP Missouri state director. "This is going to be a forever home for somebody."

Last fall, AARP awarded the city of Arnold a $15,000 grant for age-friendly equipment in two public parks. The project includes exercise stations along walking trails, a rowing machine, a stair-climber and a swing designed for people in wheelchairs.

Arnold is the first city in Missouri to join the AARP Network of Age-Friendly States and Communities, which has more than 460 members nationwide. Learn more about the network and AARP's efforts to improve livability at aarp.org/livable.

Tim Poor is a writer living in Clayton, MO.

More on Livable Communities

What Is a Livable Community?