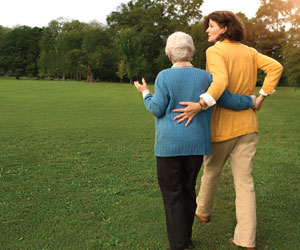 For two years, AARP Missouri has fought for legislation that could help family caregivers when a relative is in a hospital or about to come home. The bill stalled in committee in 2016 and 2017.

Under the Caregiver Advise, Record, Enable (CARE) Act, hospitals would record family caregivers' contact information, keep them informed when their loved one is about to be transferred or discharged, and instruct them about medical care needed at home. At least 38 states have enacted similar legislation, and AARP Missouri will press for it again in 2018.

To keep attention on the issue, AARP is asking Missouri caregivers to share their stories. Whether it's about managing medications, dressing wounds, running errands or frustration and confusion about caregiving tasks, your story could help persuade lawmakers of the need to pass the CARE Act in 2018.

To share your story, go to aarp.org/iheartcaregivers.