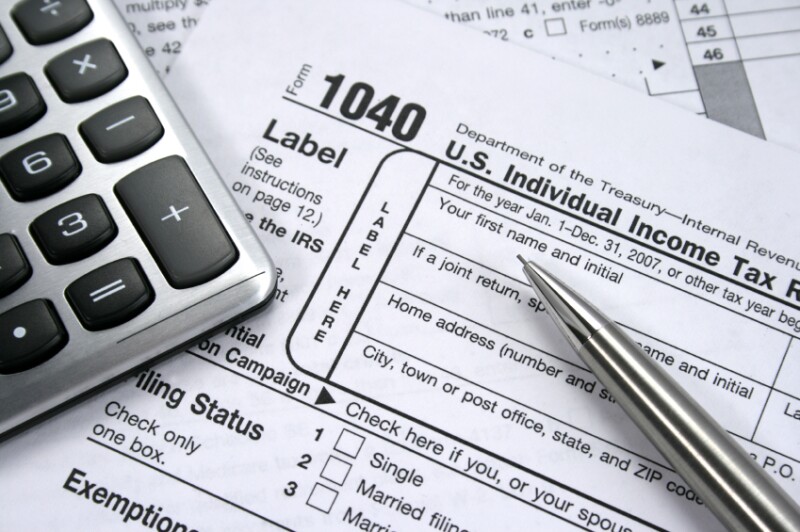 By Tim Poor

Bobbie Butterly still wanted to play a meaningful role in her community after retirement, so the former accountant embraced the same passion that fueled her career: numbers.

"I love numbers," she said. "They provide answers."

Butterly found her answer in volunteering for AARP Foundation Tax-Aide, a national program that provides free tax help to people who may not be able to afford a professional service.

"The life of leisure is great, but I wanted to get back to feeling I could contribute and be a part of things," said Butterly, 76, who coordinates the program at a library in St. Louis. "People are very thankful for what we do. You have a great sense of helping people who don't love numbers and are afraid of this whole process."

Each year, about 550 IRS-certified Tax-Aide volunteers prepare and file state and federal returns and answer questions for roughly 60,000 Missourians, said Bob Juergens, 76, of St. Louis, the program's state coordinator.

They work at about 120 sites, such as churches and public libraries.

Another 200 volunteers greet clients or make appointments. Tax-Aide secures more than $35 million in refunds for Missourians annually, Juergens noted.

The service runs through mid-April and is aimed at people 50 and older with low to moderate incomes, though anyone is welcome to get help.

Preparers don't, however, take on complicated tax issues, such as depreciation of farm equipment or rental property. Appointments are recommended, since demand is often high.

No experience necessary
Established in 1968, Tax-Aide is now the largest program of its kind in the country, providing services to 2.5 million Americans in 2018 alone.

More volunteer preparers are always needed, Juergens said. Only about one-third have accounting or tax backgrounds, but AARP provides annual training for the required IRS certification.

Anyone interested in volunteering should call Juergens at 314-853-6925, email him at bjuergens@att.net or go to aarp.org/taxaide.

Lynn Boulware, of Lebanon, is an 18-year veteran of Tax-Aide and the state's training specialist. She is stationed at a senior center, where many residents come back year after year for assistance.

Boulware, 72, said the 2017 federal tax code overhaul will likely change the way some returns are prepared. The standard deduction is now doubled, so fewer people may itemize, especially those without a large mortgage.

Volunteer Harold James, 64, is in his third year of preparing returns and also coordinates two Kansas City sites.

"It sounds funny to say you enjoy doing taxes," he said. "It's like doing a puzzle—you stretch your brain. It may be painful on your own return, but it's intellectually stimulating when you figure out taxes for other people."

James said his volunteer work has been especially gratifying because he often assists low-
income residents eligible for property-tax credits or obtains rent rebates for those who are older or have a disability.

"It's rewarding to be able to help people who don't know how to get these rebates," he said.

Find a Tax-Aide location at aarp.org/findtaxhelp or by calling 888-227-7669 toll-free. A list of what you must bring with you is at aarp.org/taxdocs.

Tim Poor is a writer living in Clayton, Missouri.