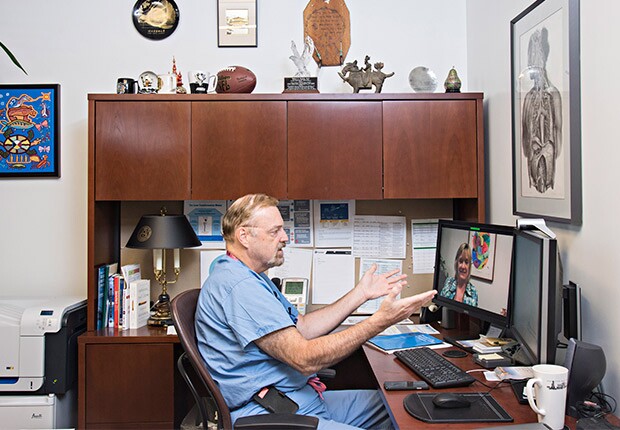 Technology has changed the way we live, learn and work and in the case of telehealth, it's also saving time and saving lives!

Telemedicine has improved access to quality health care across the most rural and isolated parts of America. On this month's AARP Live, we'll take a look inside one of these eHealth systems and learn why it pays to be tech savvy.

On Thursday, June 16 at 9 p.m. (CT), join AARP Oklahoma state director, Sean Voskuhl and AARP Wisconsin state director, Sam Wilson as they discuss the ways technology is making life easier and connecting people in rural America. They'll hear your questions and concerns, and offer tips to help you take on your technology troubles.
If you've got a question or a story about how you use technology to make your life easier - we want to hear from you! Join the conversation by calling in live at 877-283-7570, or send a Tweet to @AARPLive. Plus, four lucky callers will have the chance to win a Galvanized Water Tank. Rules apply.
Watch AARP Live on RFD TV or online at https://states.aarp.org/aarplive/.