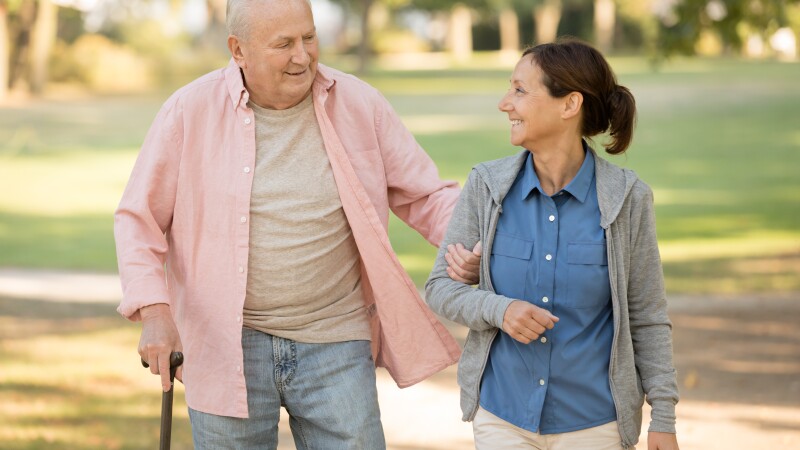 Caring for a family member or close friend is one of the most important roles you'll play. It may start with driving your loved one to get groceries or to the doctor. Later, you may find yourself taking more time off from work, preparing meals or handling bills.

No matter where you are in the journey of family caregiving— just beginning to anticipate a need, helping coordinate a big move or taking care of a family member full time—having a good framework to help guide both you and your loved one will make the process easier.

This guide is a practical tool to help you care for your family member or close friend. You'll find information, resources and checklists to help you get organized and find the support that you might need.

AARP developed Prepare to Care: A Planning Guide for Families to help make caregiving more manageable. It includes information on how to have vital conversations with older family members, organize important documents, assess your loved one's needs and locate important resources.

Download the Prepare to Care Guide in your preferred language: English | Spanish | Chinese

WOULD YOU LIKE A GUIDE TO BE MAILED TO YOU? REQUEST YOUR FREE PREPARE TO CARE GUIDE HERE>>

There are also downloadable guides for veterans, service members, and their families.

ADDITIONAL RESOURCES

For community specific resources, check out the Community Resource Finder, a joint project of AARP and the Alzheimer's Association. You can search for resources for care at home, community services, housing options, and more.

You may also find AARP Foundation's Local Assistance Directory helpful. You can search there for free or reduced cost services like medical care, food, or job training.

Lastly, be sure to visit AARP's online resources for caregivers and their families. AARP.org has information for those either just beginning their caregiving journey or veteran caregivers looking for more tools and resources online. Everything from home safety tips to financial advice are available. And you can connect with other caregivers from all walks of life to share personal experiences.