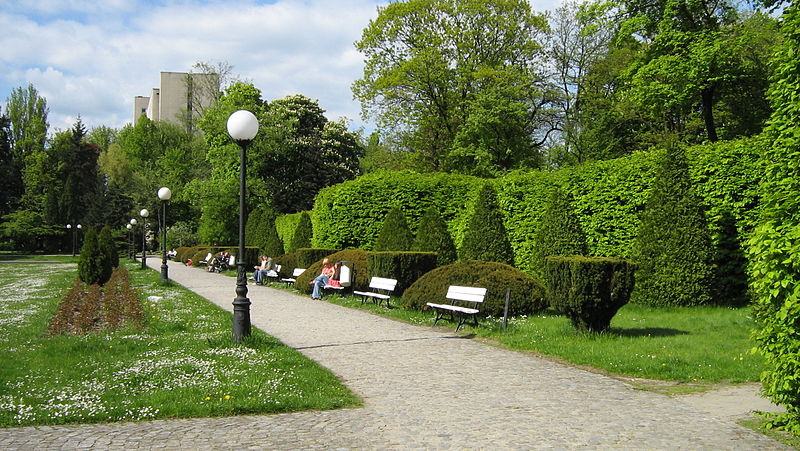 Just in time for spring weather, North Las Vegas has eight new park benches—convenient rest stops on popular community walking routes.

An AARP Nevada Community Challenge grant of $8,850 enabled installation of benches in Valley View Park, Deer Springs Park, Joe Kneip Park, Boris Terrace Park and the Bruce and Owens Pollinator Habitat Garden. The benches will help residents enjoy the outdoors.

North Las Vegas Councilman Scott Black lauds the project as one that makes "communities more livable for people of all ages" and notes the city's encouragement of healthy residents with its "All the best paths are taken by foot" initiative, which promotes 10-minute walks to local destinations.

The project also includes an outreach campaign to highlight the importance of staying active.
AARP Nevada staff and volunteers help more than 345,000 Silver State members live their best lives. We offer news, information and resources on the issues that matter most to you.
Please stay in touch! Here's how to contact us:
AARP Nevada - 5820 S. Eastern Avenue #190, Las Vegas, NV 89119
Call:
866-389-5652
Email:
aarpnv@aarp.org
Stay up-to-date
on important news and events! "Like" us on
Facebook
, follow us on
Twitter
, follow us on
Instagram
and check out our
YouTube
channel.
Please be aware that AARP Nevada staff members serve the entire state and are often working in the community. To ensure we can best serve your specific needs, please call 866-389-5652 in advance of your visit to make an appointment with the appropriate staffer.
The
AARP Foundation
WorkSearch/Senior Community Service Employment Program (SCSEP) operates from separate locations in southern and northern Nevada. For information about this program, please contact 702-648-3356 (Las Vegas) or 775-323-2243 (Reno)
Members of the press only: Media inquiries should be directed to Erin Neff, (702) 938-3237 / eneff@aarp.org