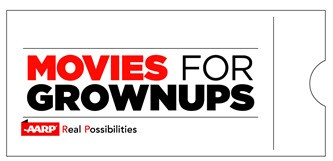 In honor of Black History Month, AARP Nevada will, as part of its on-going Movies for Grownups series, will screen American Masters - Maya Angelou: And Still I Rise, Thursday Feb. 16 at 6:45pm at the AMC Rainbow Promenade, free of charge.

Before the screening begins, local activist and historian Brenda Williams will share her personal perspective on Las Vegas' own deep and rich Black history. She will talk about the significance of Black History Month in Las Vegas and how African-Americans help shape the area.

What: Free Screening of American Masters - Maya Angelou: And Still I Rise When: Thursday, Feb. 16 at 6:45pm Where: AMC Rainbow Promenade 10, 2321 N. Rainbow Blvd., Las Vegas, NV 89108


Williams is a living model of Las Vegas history. She has been a significant trailblazer in Las Vegas, from integrating both the banking industry in 1963, as well as the workforce at the State of Nevada Department of Motor Vehicles in 1966. As founder and president of the Westside School Alumni Foundation, a 501-c-3 non-profit corporation, Ms. Williams memorialized the historic Westside School by publishing the Alumni book, attended Las Vegas Grammar School #1 (Westside School), Las Vegas High School, Nevada Southern University (later named UNLV), Clark County Community College, and the Real Estate School of Nevada. She is a certified management analyst and holds a degree of achievement in Business Management.

This is the first feature documentary about the incomparable Pulitzer Prize nominee Maya Angelou (1928-2014),best known for her autobiography I Know Why the Caged Bird Sings. Distinctly referred to as "a redwood tree, with deep roots in American culture," she gave people the freedom to think about their history in a way they never had before.

Seating is extremely limited and registration to attend is required and on a first-come, first-served basis.

To register, visit the registration link, or call 1-844-418-2281.