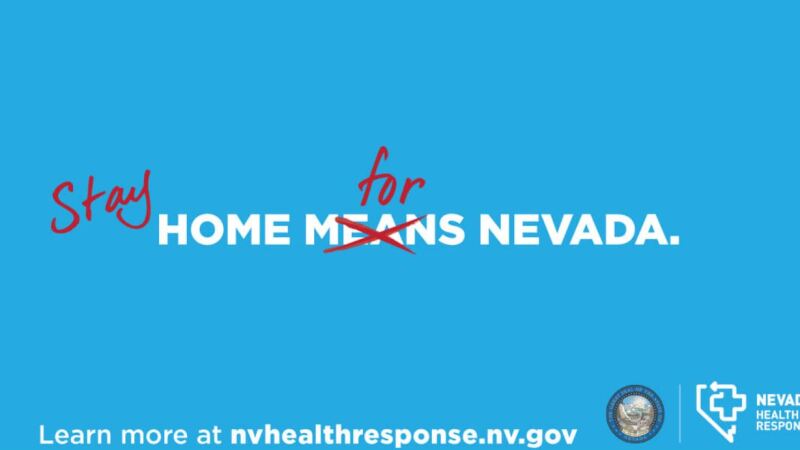 In the face of the coronavirus pandemic, Nevada is providing information and resources to help older Nevadans and those caring for them protect themselves from the virus and help prevent it from spreading to others.

Nevada Governor Steve Sisolak declared a state emergency and urged all Nevadans to stay home under self-quarantine on March 12. Since then, the governor has issued a total of seven emergency declarations including closing all of Nevada's non-essential businesses including casinos, hotels, schools, and other private businesses. Just this week, Sisolak went a step further when he issued another emergency directive prohibiting gatherings of groups of 10 or more in any indoor or outdoor public area.

If you have coronavirus symptoms, call your health care provider or local public health department to figure out if you could — and should — get tested. Signs of the virus are a dry cough, fever and shortness of breath. (Read more about coronavirus and how to stay safe.)

To keep up with the latest COVID-19 information, testing locations, and other information, visit the Southern Nevada Health District or the Washoe County Health District. If you're in rural Nevada, check your County health district website for more information

Up-to-date state and local health information:

For medical, food and recovery services and information, call your local 211.
Food assistance resources:

Local Meals on Wheels programs are also available for food assistance and the best way to find a program close to you is to call your local 211.
For Washoe County School District school meal information, visit this page.
Unemployment benefits:

Veterans Resources & Information:

The Southern Nevada Veterans Home in Boulder City is in critical need for Personal Protective Equipment (PPE); Items include gowns, gloves, face masks, N-95 masks, and goggles. If you or anyone you know can help please contact Evan Rush at 702-486-8041.
Grocery stores to know about:

All Walgreen's in Nevada have special senior hours each Tuesday from 8-9 AM.
Costco stores are allowing seniors 65+ early access 8-9 AM daily at their warehouse stores in Nevada. Some are only Tuesday/Thursday so call and check with your local store.
Health assistance resources:

Caring for loved ones with memory issues (Alzheimer's & dementia) is also difficult during these times. Connect to the Alzheimer's Association for help or you can call their hotline at 1-800-272-3900.
*We will update this list throughout this crisis so check back for updates.

More on Coronavirus