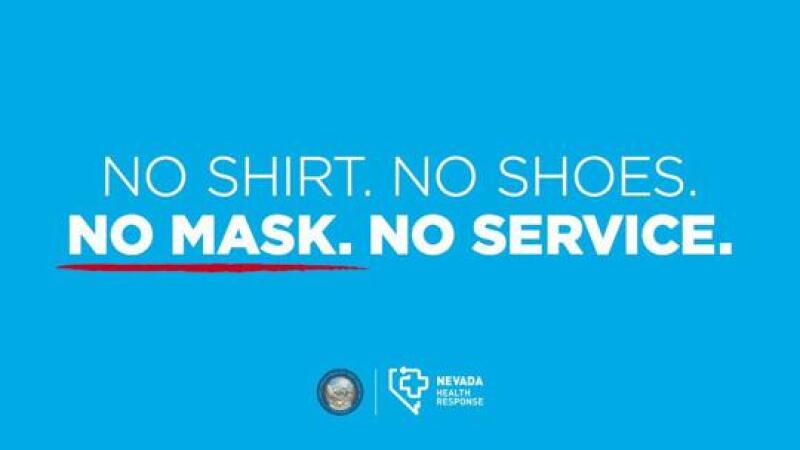 In the face of the coronavirus pandemic, Nevada is providing information and resources to help older Nevadans and those caring for them protect themselves from the virus and help prevent it from spreading to others.

Nevada Governor Steve Sisolak declared a state emergency and urged all Nevadans to stay home under self-quarantine on March 12. Since then, the governor has issued a total of nine emergency declarations including closing all of Nevada's non-essential businesses including casinos, hotels, schools, and other private businesses.

Just this week, Governor Sisolak extended our Phase 2 reopening until the end of July.

If you have coronavirus symptoms, call your health care provider or local public health department to figure out if you could — and should — get tested. Signs of the virus are a dry cough, fever and shortness of breath. (Read more about coronavirus and how to stay safe.)

To keep up with the latest COVID-19 information, testing locations, and other information, visit the Southern Nevada Health District or the Washoe County Health District. If you're in rural Nevada, check your County health district website for more information

Up-to-date state and local health information:

For medical, food and recovery services and information, call your local 211.
Mental health resources:

Call the toll-free, 24-hour hotline of the National Suicide Prevention Lifeline at 1-800-273-TALK (1-800-273-8255) to be connected to a trained counselor at a suicide crisis center nearest you. https://suicidepreventionlifeline.org/
COVID-19 Disaster Distress Helpline (from Substance Abuse and Mental Health Services Administration's (SAMHSA's)): 1-800-985-5990 or text TalkWithUs to 66746. (TTY 1-800-846-8517).
Food assistance resources:

Local Meals on Wheels programs are also available for food assistance and the best way to find a program close to you is to call your local 211.
For Washoe County School District school meal information, visit this page.
Utility Information

Having trouble paying your energy bill? You DO NOT have to worry about your power being shut off. NV Energy is helping those impacted by COVID-19. For help and information, visit nvenergy.com/covidhelp or call 702-402-5555.

Fraud and Elder Protection Information:

Unemployment benefits:

Employment scams were the #1 riskiest scam in 2018 and 2019, according to the BBB Risk Index, which measures exposure, susceptibility, and monetary loss based on reports to BBB Scam Tracker. Only weeks after the release of the latest BBB Scam Tracker Risk Report in early March, the COVID-19 pandemic forced the shutdown of businesses across North America. Hundreds of thousands who lost their jobs began seeking new jobs via online platforms and other means. In response, BBB launched a new research project to better understand how employment scams are being perpetrated, who is being targeted, the overall impact of these scams, and how to help people avoid losing money to them.
Veterans Resources & Information:

Grocery stores to know about:

Health assistance resources:

Caring for loved ones with memory issues (Alzheimer's & dementia) is also difficult during these times. Connect to the Alzheimer's Association for help or you can call their hotline at 1-800-272-3900.
*We will update this list throughout this crisis so check back for updates. Last update 7:17 am, January 6, 2021.

More on Coronavirus

AARP Nevada staff and volunteers help more than 345,000 Silver State members live their best lives. We offer news, information and resources on the issues that matter most to you.
Please stay in touch! Here's how to contact us:
AARP Nevada - 5820 S. Eastern Avenue #190, Las Vegas, NV 89119
Call:
866-389-5652
Email:
aarpnv@aarp.org
Stay up-to-date
on important news and events! "Like" us on
Facebook
, follow us on
Twitter
, follow us on
Instagram
and check out our
YouTube
channel.
Please be aware that AARP Nevada staff members serve the entire state and are often working in the community. To ensure we can best serve your specific needs, please call 866-389-5652 in advance of your visit to make an appointment with the appropriate staffer.
The
AARP Foundation
WorkSearch/Senior Community Service Employment Program (SCSEP) operates from separate locations in southern and northern Nevada. For information about this program, please contact 702-648-3356 (Las Vegas) or 775-323-2243 (Reno)
Members of the press only: Media inquiries should be directed to Erin Neff, (702) 938-3237 / eneff@aarp.org