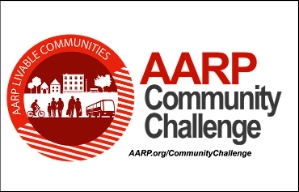 The city of Winnemucca has won a 2018 AARP Community Challenge Grant to improve an intergenerational park and trail system.

To provide opportunities for fitness, social inclusion and good health, the park is adding 10 to 12 fitness stations with instructional signs, as well as a paved walking path.

The park was one of 129 award recipients for projects around the nation that can be completed in just a few months. They are designed to improve the quality of life for people of all ages.

Now in its second year, the AARP Community Challenge program received nearly 1,600 applications from nonprofits and governmental agencies.

This year, AARP awarded $1.3 million in grants. For more information about the AARP program, visit aarp.org/communitychallenge.