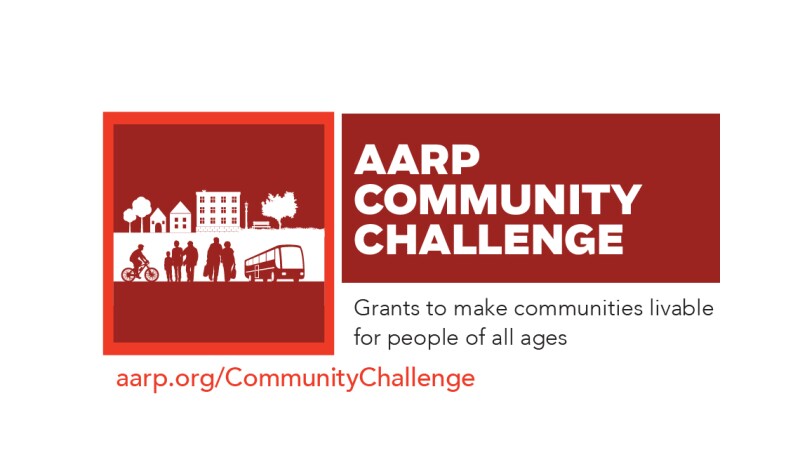 AARP New Jersey endorses the efforts of cities, towns, and localities to make every community a great place to live for people of all ages. This includes providing safe, walkable streets; age friendly housing and transportation options; access to needed services; and opportunities for residents to be active members of their communities. Once in place, these resources enhance personal independence, allow residents to age in place, and foster residents' engagement in the community's civic, economic, and social life.

Applications are now being accepted for the 2019 AARP Community Challenge. Entering it's 3rd year, the AARP Community Challenge funds "quick action" projects that build momentum for local change to improve livability for all residents. In 2018, 129 applicants from across the US received grant funds, including the city of Bloomfield and the Healthier Somerset's Bound Brook initiative.

The city of Bloomfield received a $10,000 grant to augment their community walking program by purchasing and installing time clocks along established walking routes to track and incentivize residents' participation. The data could also assist in identifying where residents preferred to walk or areas that were under-utilized - to help inform future planning and development. The non-profit Middle Earth in Bound Brook, part of the Healthier Somerset initiative, also received $8,700 to install an intergenerational pop-up park in a downtown area that lacked parks or public spaces.

The challenge is on! The 2019 AARP Community Challenge application process is now open and applications are being accepted until 11:59pm ET on April 17 th! Check out AARP Livable Communities for more information about what AARP is doing to make communities great places to live, work and play for residents of all ages.