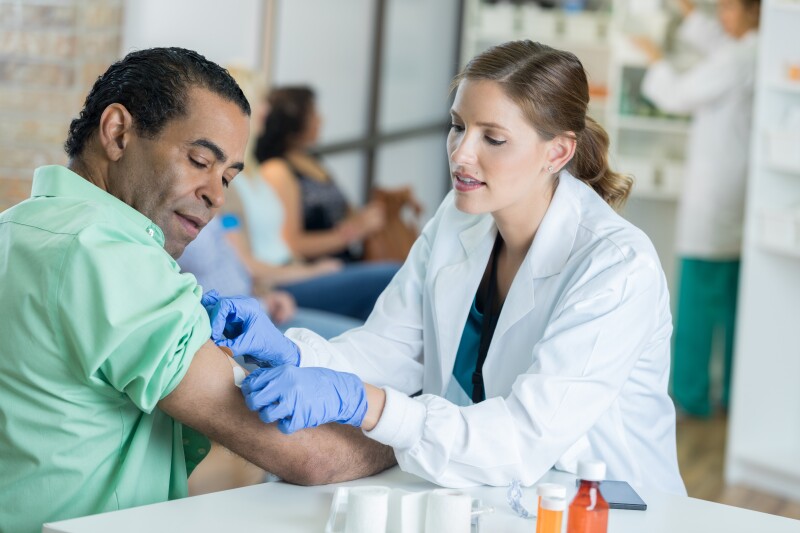 AARP New Jersey is working to make sure you have the latest information about the COVID-19 vaccine.

AARP New Jersey advocated for a designated phone line to help the most vulnerable residents access the COVID-19 vaccine. The state has created a vaccine hotline dedicated to registering, scheduling, and rescheduling appointments for those who are 65 or older. If you or a loved one are 65 or older, you can call: 856-249-7007 (from 8am – 8pm ET).

AARP is connecting you to the trusted vaccine information you need to know – so you can choose what is best for you. Learn more at aarp.org/njvaccine or call New Jersey's hotline for all residents at 855-568-0545 (from 8am – 8pm ET).

Check here for more information from the NJ Department of Health about the 65+ vaccine program.

AARP New Jersey is continuing to fight for an equitable and streamlined vaccine distribution system for all New Jerseyans, including those who do not use the internet and those who are homebound. With nearly 95% of all COVID-19 deaths in our country being among people age 50 plus, science has clearly shown there is a heightened risk in this group.

AARP has strongly urged New Jersey to prioritize older residents to receive a COVID-19 vaccine. AARP is also continuing to urge policy makers to ramp up production and distribution of authorized vaccines so that everyone who wants to get vaccinated can do so.

We encourage all New Jerseyans talk with their health care providers about the safety and effectiveness of the vaccines and make the decision that is best for you and your family.