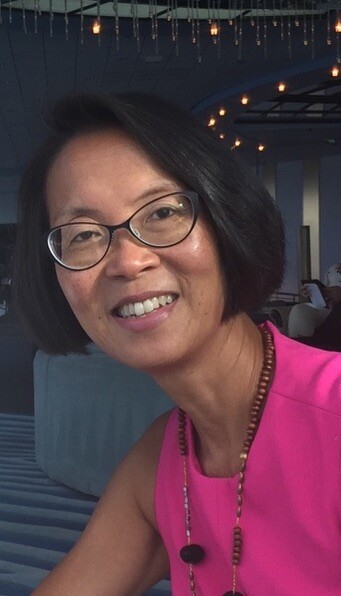 Christine Braccino is dedicated to helping New Jersey communities – especially in her own community of Middlesex County. For the past five years, Christine has been able to give back to the community through an array of outreach activities as an AARP New Jersey volunteer.

In 2020, Christine was recognized as the AARP NJ State Office Community Engagement Award recipient. This award is given to an AARP Volunteer who has positively impacted the local NJ communities we serve in a significant way, and recognizes someone who has contributed significantly to AARP's local community engagement and programming strategy.

Christine is currently co-lead volunteer for AARP NJ's education and outreach on fraud. In this role, Christine works with AARP NJ staff to identify fraud topics of concern to the community and provide the educational opportunities for the public to learn about fraud and scams.

"Volunteering with AARP NJ is a way to provide knowledge while having fun," Christine says. "I love the diverse experiences, and I enjoy helping to enrich people's lives and improve their personal and financial well-being."

She has also been the co-lead volunteer for AARP NJ's partnership with The State Theatre New Jersey. Christine is an avid supporter of the arts and has worked with AARP NJ staff to provide access to theater arts for AARP members and guests. She has participated in many community outreach and advocacy activities such as attending Lobby Day and helping at various ongoing events like Movies for Grown-ups and Somerset Patriots baseball games pre-COVID-19.

Before volunteering with AARP NJ, Christine worked for 35 years in the financial services' industry. Since volunteering with AARP NJ, Christine has continued to leverage skills and knowledge from her personal and work experiences to positively impact her local community. Especially during the pandemic, AARP NJ has provided her an outlet to remain socially and mentally active.

Christine also serves as an AARP NJ representative and a board member of OCAdvocates - New Jersey Chapter. OCAdvocates - NJ works to advance the social, political and economic well-being of Asian American Pacific Islanders (AAPI). She is also on the board of trustees for The North Brunswick Public Library, and volunteers for Dress for Success Central New Jersey, which helps underserved women in rejoining the workforce through professional clothing donations and professional skills coaching.

When she's not volunteering, Christine enjoys yoga and traveling with her husband, Guy who is also an AARP NJ volunteer. Christine has only two more continents to visit - Antarctica and Africa!

If you're interested in volunteering with AARP New Jersey, please fill out this short interest form.