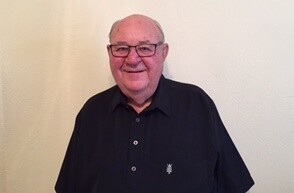 Brian Larson of Bismarck has been appointed as state coordinator of AARP's Driver Safety Training program in North Dakota.

Larson has been a volunteer instructor for the program and has a strong background in traffic safety. He started his career in driver education as an instructor at Grand Forks Central High School. He then moved on to become State Director of Driver and Traffic Safety Education with the North Dakota Department of Public Instruction. Larson also served as executive director of the North Dakota Safety Council where he was a safety instructor-trainer.

Larson's goals for the driver safety program in North Dakota include developing a strategic plan that includes increasing the number of classes offered across the state and recruiting additional volunteer instructors.

The program currently has more than 30 volunteer instructors; however, more instructors are needed, especially in the Minot, Williston and Dickinson regions. Last year more than 900 North Dakotans took the driver safety course.

Larson replaces Duane Bergeson of Bismarck. Bergeson has served as the program's state coordinator for the past six years.

AARP's driver safety course is taught in a one-day, four-hour class and helps drivers refine existing skills and develop safe driving strategies. The cost is $15 for members and $20 for non-members. The course is open to people of all ages. Those who complete the course are eligible for a discount on their auto insurance premiums of at least five percent. Find a list of upcoming classes here.